Two-compressor refrigerators to help a good housewife
The main advantage of two-compressor refrigerators is their increased efficiency in comparison with single-compressor models. Two-compressor refrigerators and single-compressor refrigerators of the same size differ significantly in the amount of electricity consumed. Two-compressor devices use it much less. If you calculate the difference in electricity consumption over the entire life of the refrigerator, then the amount will be very significant. Particularly relevant are two-compressor refrigerators for European countries, since their cost of electricity is quite high. Apparently, this is why two-compressor models of refrigerators are most often produced in Europe.
Two-compressor devices have independent temperature control in each chamber. If the temperature rises in one of the chambers, an economical low-power compressor starts working in it, which turns off immediately after the optimum temperature is reached in the chamber. This control system provides significant energy savings in two-compressor refrigerators. A single-compressor apparatus, unlike a two-compressor one, does not have separate temperature control. Its only powerful energy-intensive compressor in a similar situation produces additional and unnecessary cooling in the freezer, consuming excess energy.
The two-compressor refrigerator has a full-fledged super-freezing mode in the freezer and the ability to temporarily turn off one of the chambers, which also saves energy. In addition, two small compressors are much quieter than one large compressor, which means that two-compressor refrigerators make much less noise during operation.
Single-compressor refrigerators do not have the above advantages of two-compressor refrigerators, but compensate for this fact with a lower cost. Also, new models of single-compressor devices have a special solenoid valve that controls the refrigerant flows circulating in the unit. It allows the chambers to be cooled individually, also saving energy.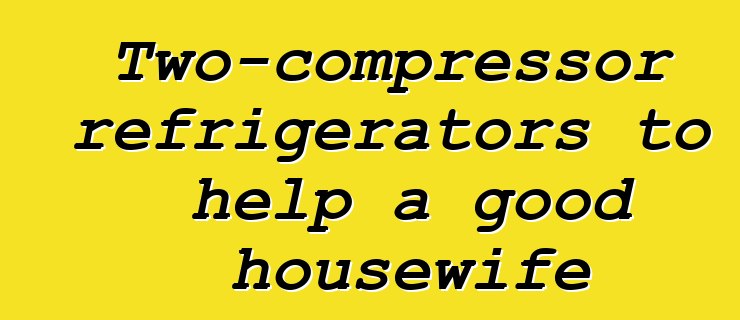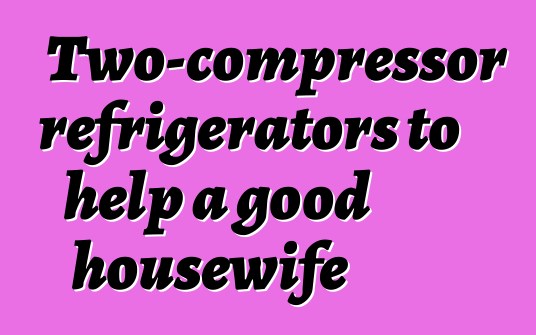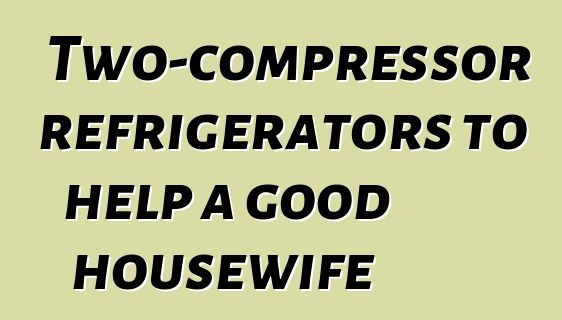 Home | Articles

October 2, 2023 04:14:38 +0300 GMT
0.007 sec.