Introducing side-by-side refrigerator
If you choose prestige, then know that it is quite expensive. Side-by-side refrigerators were created in America. The purpose of these refrigerators was to meet the needs of average families in America, who, in addition to adults, also have two children. This refrigerator is an ideal choice for a private house or a cottage. It can freely accommodate all food supplies, which are replenished once a week. Each product has its own climatic zone, in which it will retain all the nutritional properties, and, what is important, an attractive appearance. There are quite a lot of different boxes for different products. In the event that a family does grocery shopping almost every day, then there is no need to purchase such a refrigerator. If there is no grocery store nearby, then it is best to purchase such a home assistant.
Large refrigerators, the volume of which reaches 800 liters, can have three types of layout:
1. Top mount. This type involves the location of the freezer at the top of the refrigerator.
2.Bottom mount. This type of arrangement assumes that the freezer will be located at the bottom of the refrigerator. This type is the most popular today
3. Side by side. In this case, the chambers are separated vertically. At the same time, the volume of each compartment has been increased. "American type" is usually called this particular type of refrigerator. The modern version of Side-by-side provides a large usable volume. All modern service devices must be included in this refrigerator. This, of course, is the cooling of drinking water, as well as the creation of ice and ice chips. Purification of incoming water is also provided. A chamber in which zero temperature is observed, as well as a mini-bar can be turned on.
The dimensions of side-by-side refrigerators can have the following indicators: the width is 80-120 cm, the depth is 69-76, the height of the refrigerator is 170-190 cm. But there are also European standards that require the release of a model whose depth is 60 cm. In order to bring such a refrigerator into a city apartment, it is necessary to remove the front door. If it is planned to embed this assistant, then it is best to consider the option with a depth of 60 cm. The useful volume allows you to place in such a refrigerator not only a weekly volume of food, but also a monthly one.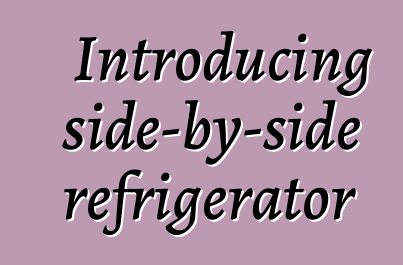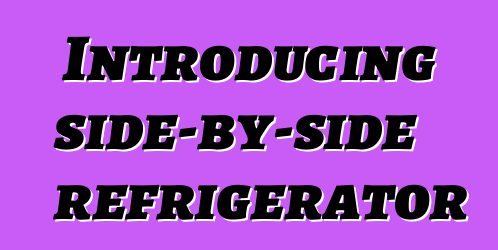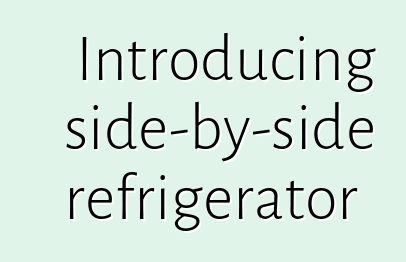 Home | Articles

September 29, 2023 09:30:42 +0300 GMT
0.006 sec.