What are the best refrigerators bought most often today
When buying a refrigerator, it should be borne in mind that it must not only properly fulfill its functional features, but also meet the requirements of a healthy atmosphere, that is, not affect people's health.
When choosing the best refrigerators, you should pay attention to their cost. As a result, the equipment can be divided into some price groups:
• Inexpensive. These are refrigerators "Atlant", "Saratov", "Biryusa", Lipetsk Indesit and Stinol. Their lower price bar is $150, the upper one is $500.
• Average price of equipment. The choice of the very best refrigerators in this price range is represented by equipment with two and three chambers, excellent design and new technologies. They are more practical.
• Expensive models. The price varies from $1100 to $15000. Their difference is in size, volume, design and many other pleasant "excesses".
When choosing the best refrigerators, as a rule, their dimensions are taken into account.
Models from 50 to 125 cm (small) usually have one chamber and a freezer compartment or without it. Medium-sized equipment from 130 to 150 cm have 2 doors (refrigerator and freezer), and the volume of these models is from 200 to 260 liters.
The selection of the best medium sized refrigerators (150 - 185 cm) is ideal for those looking for equipment with two compartments from 260 to 350 liters. The freezer itself can be located both below and above.
Much attention should be paid to the growth of family members. Some refrigerators can be not only high for them, but also deep (from 65 to 80 cm). In side-by-side refrigerators, the compartments with the freezer and refrigerator are located side by side. Largely due to this, they are not recommended to be purchased for a small kitchen.
Models of the best refrigerators have their own characteristics and advantages. Two-chamber options have one or two compressors. Models with two compressors have a "vacation" mode of operation, that is, it is possible to turn off the refrigeration compartment without any consequences during the owner's vacation. However, models with one compressor are cheaper.
The best refrigerators have a variety of defrost systems: manual and automatic. The second type can either prevent the formation of a "snow cap" or defrost it gradually.
Some models have a freshness zone - a compartment designed to store fish, meat, poultry at zero temperature. Here you can store those products that have just been bought, but you don't want to freeze them at all.
Freezers of the best equipment should have an operating temperature range of minus 18 to minus 24 degrees. Freezers have a freezing capacity ranging from 3.5 to 20 kg per day.
When choosing equipment, not only the external and internal design of the model, but also the energy consumption class play an important role. A-class has a minimum energy consumption. B and C-classes are considered economical. Some European models are so "smart" that they are able to comply with energy efficiency.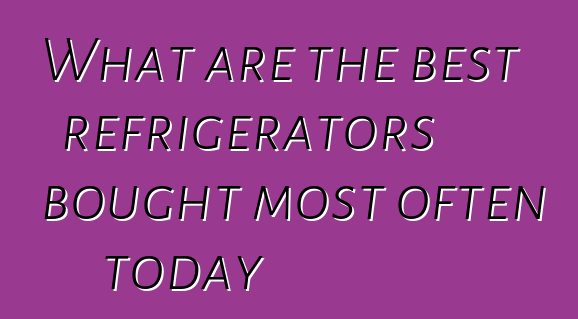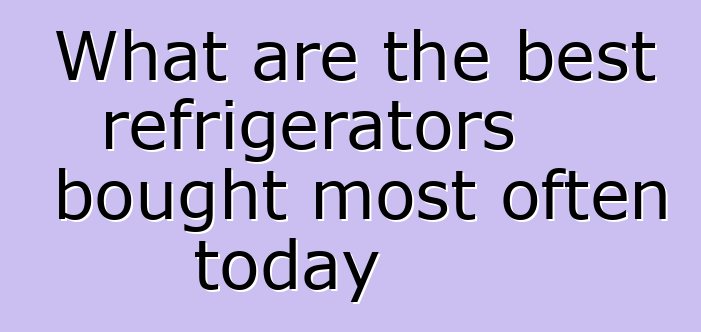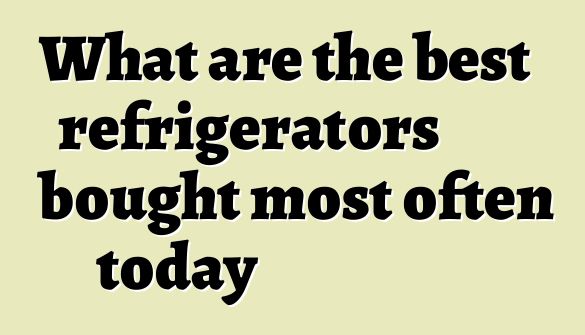 Home | Articles

December 5, 2023 19:38:00 +0200 GMT
0.052 sec.