T2 digital terrestrial television in Ukraine. Choosing a TV
Many of you, thanks to a large-scale information and advertising campaign in the media, know that in Ukraine since 2011, the deployment of a digital terrestrial television network in the DVB-T2 broadcasting standard has begun and is actively continuing. The analog signal is still available for reception, but is slowly becoming a thing of the past and will be officially completely turned off until 2015. In reality, the "digitization" of the air is carried out much faster - most national domestic TV channels already broadcast their programs in "digital", and some are also available in HD format. The main problem of our country's rapid transition to digital television broadcasting is the lack of tuners for receiving a digital signal in the majority of subscribers.
The TV belongs to durable household appliances, therefore, when planning the purchase of a modern TV today, it is quite logical to pay attention to its equipment, communication capabilities and the ability to receive a TV signal in various formats (built-in tuner) with a reserve "for the future".
Fortunately for us, TV manufacturers are following the market changes and already offer a wide range of models with built-in DVB-T2 tuners. First of all, this applies to our popular TVs Samsung, LG and other brands. When choosing a TV, you can see the corresponding marking on many new models of the 2012 model range, indicating the possibility of receiving a DVB-T2 signal or check the characteristics of your favorite TV model with a built-in DVB-T2 tuner from our managers.
One of the most common questions from our customers is complaints about the impossibility of receiving digital TV signal directly through the built-in tuner.
The answer is simple: the monopoly operator of terrestrial digital television broadcasting, the Zeonbud company, encodes the television signal, so to watch TV programs you will need additional equipment - either a DVB-T2 set-top box-decoder or a DVB-T2 CAM module, and not any, but designed specifically for reception of the Zeonbud network signal.
This possibility appears in tuners officially imported and certified in Ukraine with the help of a special microprogram, "flashed" into tuners and modules at the factory. Such a monopoly also has advantages - the absence of falsification and ease of connection.
The first way to receive a signal - using a tuner-set-top box - is more traditional, but at the same time more expensive, inconvenient and cumbersome. The tuner takes a separate place, requires a separate outlet, connects to the TV with cables, is "tied" in our case to a specific operator, and, finally, you can control it with a separate remote control in addition to the TV one.
CAM (Conditional Access Module, Conditional Access Module) is an electronic access card that is installed in the CI (Common Interface) slot of the TV and also allows you to receive an encoded operator signal.
However, it does not take up a separate place, does not require wires and sockets, and you can control all functions from one remote control. In addition, if desired, a module of another satellite or terrestrial digital television operator can be easily inserted into the slot.
Most modern LCD and LED TVs and plasma panels are equipped with CI slots.
It should be noted that today in Ukraine there is a shortage of CAM modules from Zeonbud, however, due to the availability of an analog signal, we advise you to wait a bit and not rush to buy a set-top box, given the advantages of the module. Today, the coverage area of the digital terrestrial television network covers about 95% of the territory of our country and offers viewers 28 free TV channels, the list of which the operator promises to expand to 32 soon.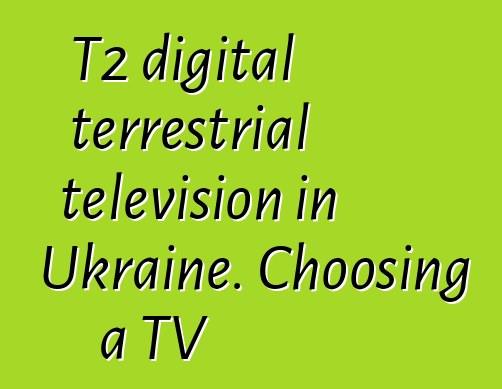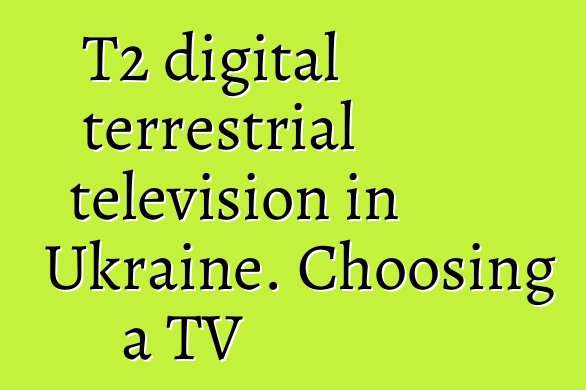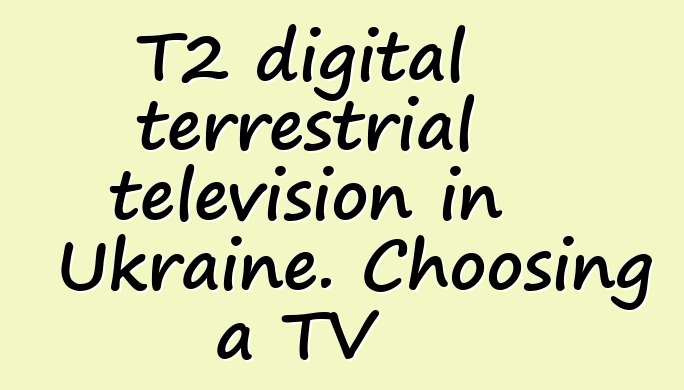 Home | Articles

December 2, 2023 04:40:08 +0200 GMT
0.007 sec.