Selecting the type of refrigerator defrost
During the operation of the refrigerator, frost or snow deposits may form in it. In order to avoid this problem, manufacturers offer various ways to defrost the refrigerator. The freezer offers either manual defrosting or No Frost. The refrigerator compartment also has two types of defrosting. It can be a drip automatic defrost or a No Frost system. At present, it is almost impossible to find a refrigerator that provides for manual defrosting of the refrigerator compartment. Most modern refrigerators have a drip defrost system. This system is efficient and simple. The rear wall of the refrigerating chamber is equipped with an evaporator. The drain is located at the bottom of the evaporator. The refrigerating chamber has a positive temperature. While the compressor is running, the back wall of the refrigerator has ice on it. After some time, the compressor stops its work and the ice begins to melt. All formed droplets flow into the bath, which is located on the compressor. After that, the water evaporates. This process is gradual. At the same time, it is completely invisible to those who constantly use the refrigerator.
If we consider manual defrosting of the freezer, this means that it is necessary to turn off the freezer for defrosting every year. At the same time, it will be freed from all frost and ice that may form during the time that the camera is functioning. All thawed water must be collected and poured out. But the freezer after this procedure must be thoroughly washed and wiped with a dry cloth. The No Frost system will take care of defrosting the freezer on its own.
There is an opinion among some refrigerator users that food is dried in refrigerators with the No Frost system. This process takes place in any refrigerator. It's just that in a freezer with a No Frost system, this process proceeds a little faster than with a standard type of defrosting. Therefore, in such refrigerators, products must be stored closed. But refrigerators with the No Frost system also have disadvantages. This system takes up a lot of space. About 20 liters. But among its positive characteristics, such as ease of storage of products, ease of use stand out.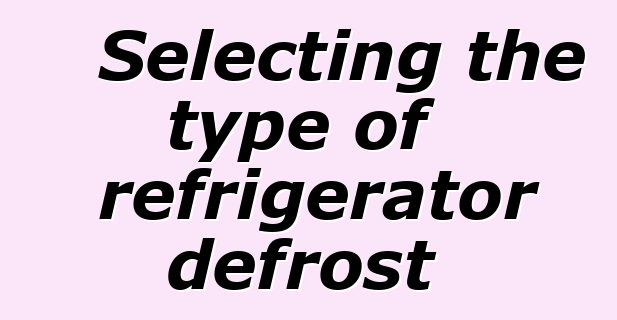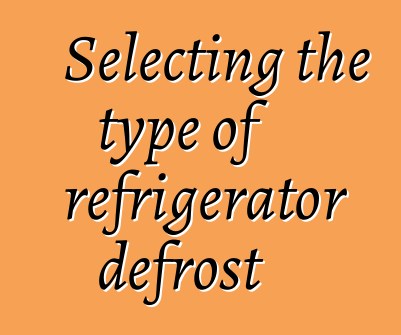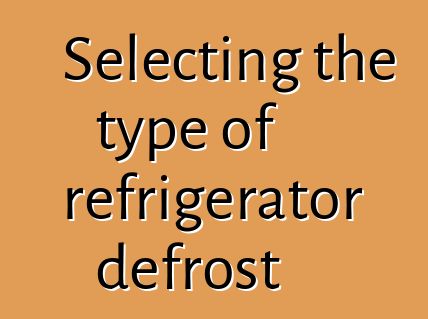 Home | Articles

December 5, 2023 23:11:48 +0200 GMT
0.008 sec.