Narrow refrigerators from well-known manufacturers for small spaces
Today, many people are accustomed to the standard type of refrigerator, and do not want to change anything in the appearance and dimensions of the usual accessory of the average kitchen of every housewife. But, modern technologies do not stand still, and the usual refrigerators are being replaced by new various models. For example, now such models of refrigerators as narrow are gaining popularity. What is a narrow refrigerator? In appearance, it practically does not differ from a conventional two-chamber refrigerator, but its feature is its smaller size. By definition, a narrow refrigerator is a refrigerator whose width varies between 48 and 55 cm.
Narrow refrigerators are also two-chamber, freezers can be placed both above and below, depending on the model and the manufacturer's imagination. The volume of such a refrigerator is from 100 to 250 liters, the height can be completely different, the main thing is that it fits aesthetically into the kitchen space. These refrigerators consume less electricity, they are ergonomic and comfortable to use, and most importantly, they take up less space.
Like a standard refrigerator, a narrow one offers a super-freeze function, some models are equipped with additional lighting inside, as well as a warning system that you may have forgotten to close the door. The refrigerator assumes the presence of various shelves for storing food, as well as special containers for storing fresh vegetables and fruits. The doors can store various drinks, sauces and eggs, which is very convenient.
The narrow refrigerator is powered by electricity, and when it is disconnected from the power supply, for 10 to 16 hours, it assumes autonomous operation. Refrigerators are made in a standard white color, but depending on the manufacturer, you can choose a different color, as well as other materials, such as stainless steel.
Narrow refrigerators today are increasingly appearing in expensive designer kitchens, in the kitchens of those who like to experiment, as well as in the kitchens of ordinary housewives.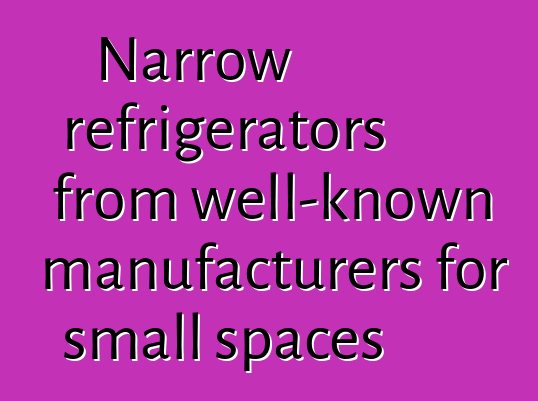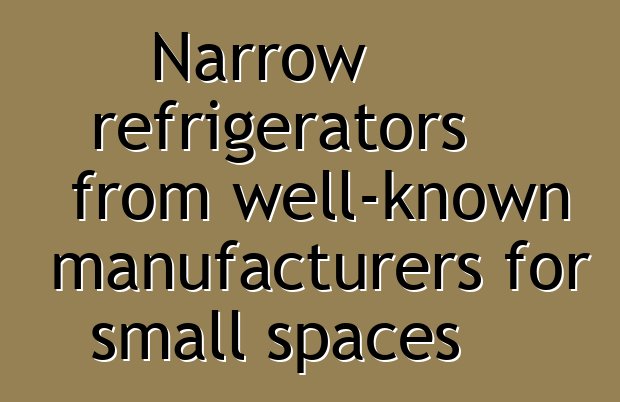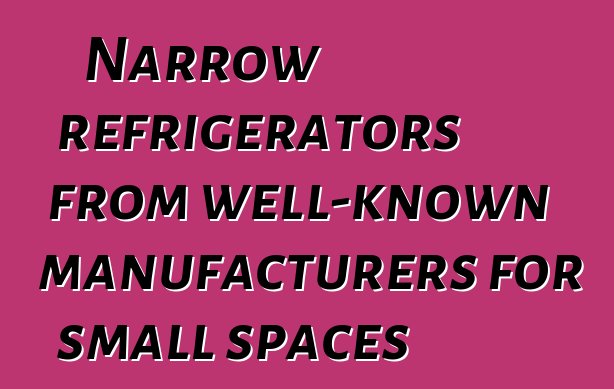 Home | Articles

December 4, 2023 18:41:36 +0200 GMT
0.007 sec.