What is the difference between semi-automatic washing machines
What is the most necessary and irreplaceable thing in the modern life of a family of the 21st century? Refrigerator, microwave (or conventional gas) oven, washing machine. Yes - yes, and yes again, all these things are of great importance for an experienced hostess, and especially a washing machine. Because every woman values her time, and of course health. And any sane man understands that buying a washing machine is not a whim of his wife, but a request is the same as buying a razor for a man. Nowadays, a washing machine is that household item that is almost impossible to do without.
At the moment, there are two types of washing machines in the world: automatic and semi-automatic. How are they different?
Automatic washing machines are almost always front-loading, and their installation is usually stationary. There are also embedded models.
Semi-automatic machines, unlike automatic machines, are compact and economical in water and electricity consumption. Semi-automatic washing machines are without a doubt the best option for housewives who don't mind saving.
It is very pleasing that semi-automatic washing machines, unlike automatic machines, do not have to be connected to the water supply. Water is supplied directly from the faucet. Only a few models can connect to the water supply. The big advantage is the ability to immediately use hot water, which will save time and energy spent on heating.
If you want to save space, then you just need to purchase a semi-automatic washing machine. Because their dimensions are more mobile than those of automatic machines. Moving a semi-automatic machine will not be difficult, and taking it to the country in a car will not take much effort.
Semi-automatic washing machines are very diverse and have many models. Therefore, you can easily choose the one that suits you best in terms of characteristics. Here are the main ones:
• the maximum weight of linen reaches 7 kg. This is not a bad option for a large family. For small families, a machine with a load of 2 kg is quite suitable;
• the dimensions of the washing machine are very small, so the semiautomatic device does not take up much space;
• design. At the moment, in addition to the classic barrel-shaped design, many semi-automatic machines have a modern stylish design;
Semi-automatic washing machines are very convenient to use. Thanks to the vertical loading, it is possible to report forgotten laundry, and it is not necessary to interrupt the wash.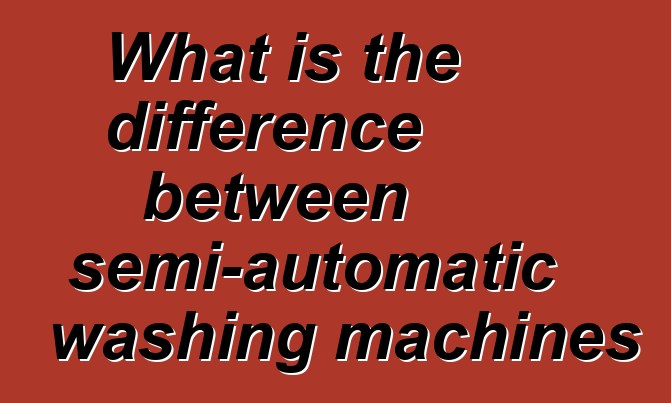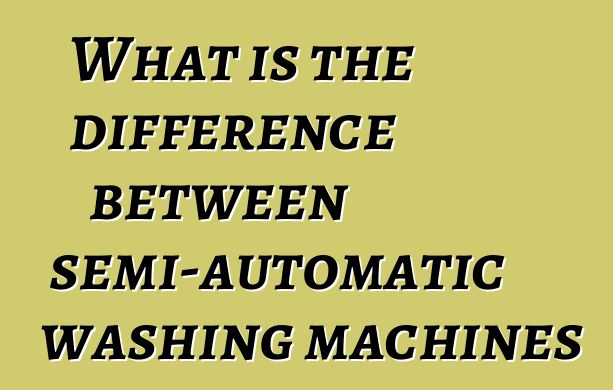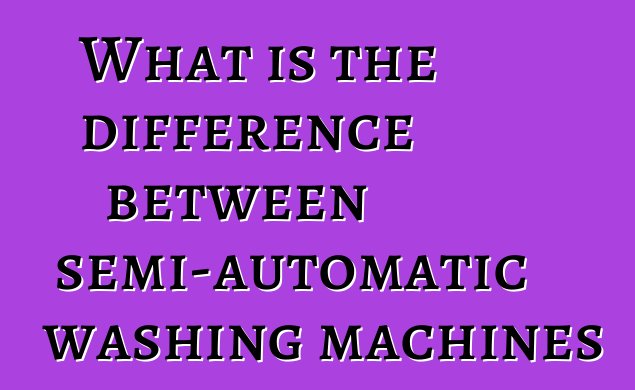 Home | Articles

November 30, 2023 16:10:24 +0200 GMT
0.007 sec.