Fridge Temperature
The temperature in the refrigerator also determines how long the food can keep its freshness. During the purchase of a refrigerator, each buyer assumes which products, and for how long, he will store there. If, after purchasing the refrigerator, it does not justify the obligations assigned to it, then you need to make sure that the actual temperature corresponds to that indicated in the passport attached to it. If the passport for the refrigerator does not indicate that the manufacturer provides the specified temperature, then it will not be possible to prove that the purchased refrigerator does not meet the requirements. If the refrigerator is working, then you need to know exactly what temperatures correspond to each of the proposed modes. Most refrigerators do not have internal thermometers. Temperature controllers have different divisions. It can be both minimum and maximum. Each refrigerator has its own optimal position for normal food storage. This position must be chosen independently. During operation, each manufacturer recommends using the average operating mode. And, based on the further operation of the refrigerator, you can adjust to the desired level.
Using thermocouples, you can measure the temperature in the refrigerator. For this, three points are taken. During the tests, the refrigerator must be hermetically closed. All temperatures indicated by the manufacturer for each individual operating area must correspond to the data indicated in the passport. Using the label, you can find out about the temperatures at which frozen foods are stored.
If at home there is no special thermometer at hand, then you can use a standard thermometer that is placed in water. To measure the temperature in the freezer, you can use an outdoor thermometer. During measurements, the thermometer must be placed in the geometric center of the chamber. Measurements can be taken at the end of the cooling cycle. For accurate measurements, it is necessary to use several cycles. If you need more accurate measurements, then you need to use remote electronic thermometers.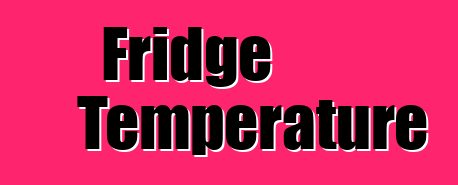 Home | Articles

September 29, 2023 13:12:46 +0300 GMT
0.007 sec.