Using the refrigerator on the balcony
Many people living in the city limits constantly think about it. Is it possible to operate household appliances in non-standard and adapted places. But many gardeners are asking this question today. Many people would like to clarify the possibility of operating refrigerators and refrigeration appliances in places that are not heated. It can be a terrace, a balcony, a glazed loggia and other unheated places. Some consumers, when referring to this issue, immediately compare it with the conditions of the climatic zone, which are prescribed in the operating conditions of the refrigerator. But these are not entirely correct actions. If you pay attention to the climate class, then it indicates the maximum temperatures of the air that surrounds the refrigeration appliance. But the main condition for the operation of a refrigeration appliance is the creation of fire and electrical safety.
BHP can be operated in normal and moderately cold conditions. The device can also work in humid subtropical conditions. Refrigerator installation sites can have a temperature of 16 to 32 degrees. Different manufacturers may set different operating temperatures. For example, not large refrigerators of the Saratov brand can be operated at a temperature of 10 degrees. BHT, which belong to the general climatic and tropical class, should have an operating temperature of 18-43 degrees.
If we consider the initial issue, then it depends, first of all, on the creation of safe fire conditions. The most common refrigerators are designed to be installed in the kitchen. In the event that the device is placed outdoors, it may be exposed to atmospheric precipitation. As a result of their action, the paintwork, which is covered with BHP, will be damaged.
Premature corrosion will destroy the refrigerator cabinet. The electrical insulation may be damaged due to high humidity. As a result, a fire may occur. If the refrigerator needs to be installed on the balcony or loggia. Then you need to read the attached instructions in advance. It is best to get a positive recommendation from an appropriate specialist. Having received permission to install a refrigerator on the balcony, anyone can protect themselves and their loved ones from an unforeseen tragic event.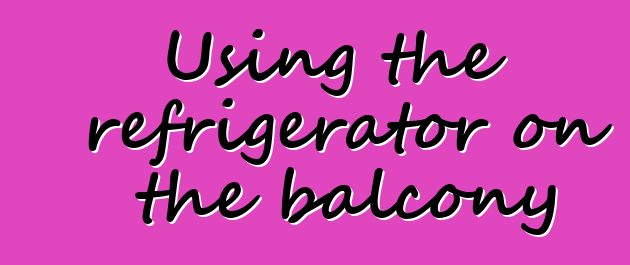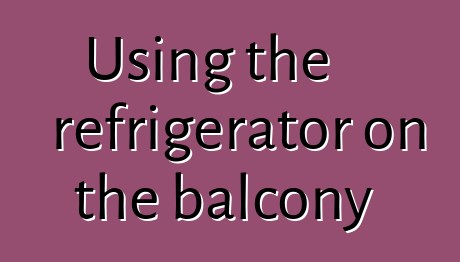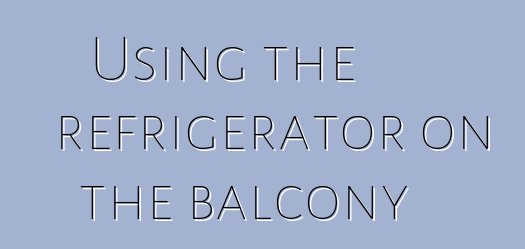 Home | Articles

December 1, 2023 19:05:50 +0200 GMT
0.007 sec.