Built-in refrigerators: types and methods of installation
For a long time no one can be surprised by the abundance of all kinds of built-in appliances. But this does not mean at all that built-in appliances are not very popular - quite the contrary, its sales are growing year by year. However, this is not surprising: given the number of small-sized apartments in our country and the number of people living in them, who are trying with all their might to at least slightly expand the available living space, built-in appliances have a bright future. This is especially true for refrigerators, which have always been famous for taking up a lot of space in the kitchen. Therefore, it will be fair to discuss the types of built-in refrigerators and how to install them.
How to build a refrigerator?
Different models of built-in refrigerators are distinguished by a door canopy system. The refrigerator can be built into the cabinet without the use of hinges. This is a pantograph system: the front door of the cabinet is attached directly to the refrigerator door, and both doors do not move relative to each other during movement.
If the refrigerator is built into a cabinet that has hinges on the door, then this is an alternative hanging system on skids. The doors of the cabinet and refrigerator slide relative to each other when moving. With this system, the weight of both doors is distributed evenly between the hinges of the cabinet and the refrigerator built into it.
You can build a refrigerator of any size into the designer kitchen set of your choice. It can be a tiny refrigerating chamber the size of a countertop, or high refrigerating cabinets up to the ceiling.
The refrigerator does not have to look like a cabinet at all. For example, a unique novelty from Ariston is a refrigerated box with transparent walls. Without opening the refrigerator, you can immediately see the products in it. This is a functional and modern refrigeration appliance that fits easily into any kitchen space.
Features of built-in refrigerators
Built-in refrigerators have the same functions as conventional refrigerators, in addition, they have a number of advantages:
1. Energy saving modes. You can turn them on during the holidays so you don't have to leave the refrigerator door ajar;
2. "Zero camera". This function allows you to store food at the optimum temperature and humidity, which allows you to keep them fresh longer than in a conventional refrigerator;
3. Profitability. Built-in refrigerators have good thermal insulation of the walls;
4. Low background noise. Decorative panels prevent the penetration of noise into the kitchen space
5. Capacity. Built-in appliances take up less space, but at the same time have a larger capacity.
You can build a refrigerator in almost any interior of a house, office, shop windows.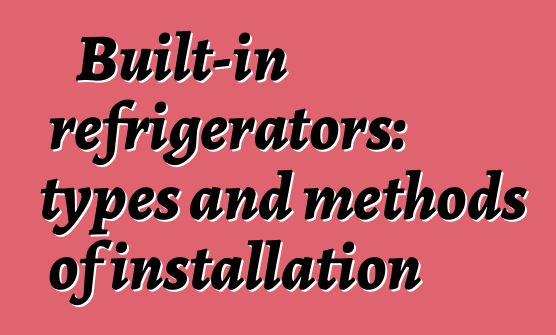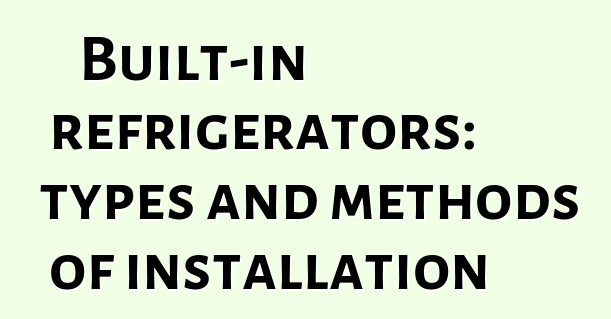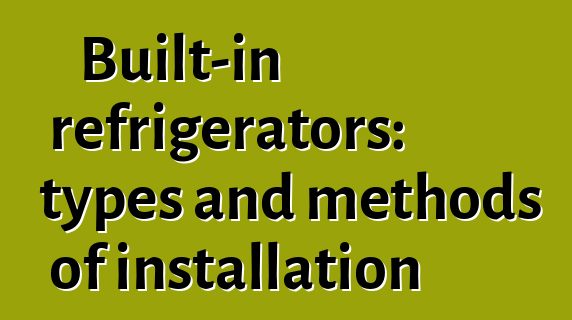 Home | Articles

September 29, 2023 23:23:26 +0300 GMT
0.007 sec.