Mile refrigerators of a unique design from a German manufacturer
In 2008, Miele brought to the "judgment" of its customers a new family of solo refrigerators K10000. Mile freezers and refrigerators of this series delight with improved functionality with a rich selection of additional options and improved design. Therefore, when we say "refrigerators from Mile", we mean not only a beautiful appearance, but also the corresponding smart content.
From the intellectual "stuffing" we can distinguish: DynaCool operational cooling systems, which allow you to quickly cool an impressive amount of provisions; ergonomic PerfectFresh chambers that store fruit and vegetable stocks twice as long as standard refrigerator compartments; an internal ice generator that is able to deliver more than 1 kg of frosty freshness to the owner of the Mila refrigerator in 60 minutes; a special Soft Close closer that controls the snug fit of the refrigerator door; "smart" display that controls the temperature regime of the working chamber, etc.
Perfection in every detail - this is about the Mile refrigerator. For example, DynaCool not only lowers the temperature of loaded products quickly, but also maintains the same temperature curve throughout the interior of the refrigerator compartment. The redesigned PerfectFresh drawers are easy to pull out as a whole, made possible by the introduction of telescopic rails into the design of the K10000 models. The built-in display will "show" the owner of the Mila refrigerator not only the numbers in degrees Celsius, but also help determine the time to replace the ActiveAirClean carbon filter, which is responsible for eliminating "extra" aromas in the chamber.
From unusual design solutions: the new Mile refrigerators will pleasantly surprise you with VarioBord shelves located right on the door of the "refrigeration unit". The striking aesthetics of the metal frames, combined with the clear plastic compartments, are an immediate eye-catcher. And the buyer instantly understands: a Miele refrigerator is modern, convenient and reliable!
The Miele developers have not forgotten to take care of the environment. All refrigerators belonging to the K10000 series are characterized by economical energy consumption classes: A+++, A++ and A. The latest models of refrigerators from Mile A+++ consume a little more than 6 kWh per day. But even 7 years ago, the "freezer" chamber of a similar refrigerator with a volume of 150 liters required 9.6 kW / h. In general, progress is evident, and the K10000 series is a good solution for thrifty owners! Happy shopping!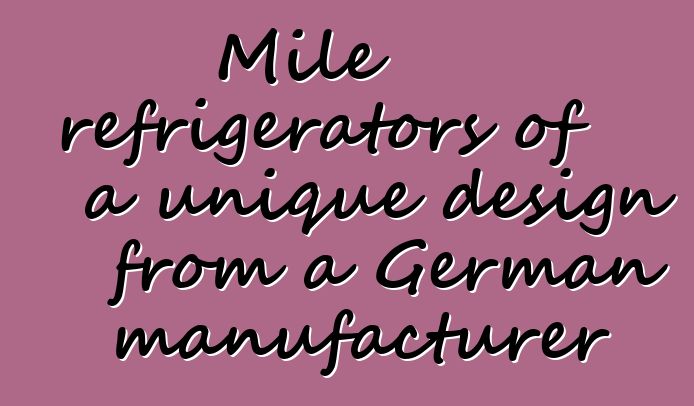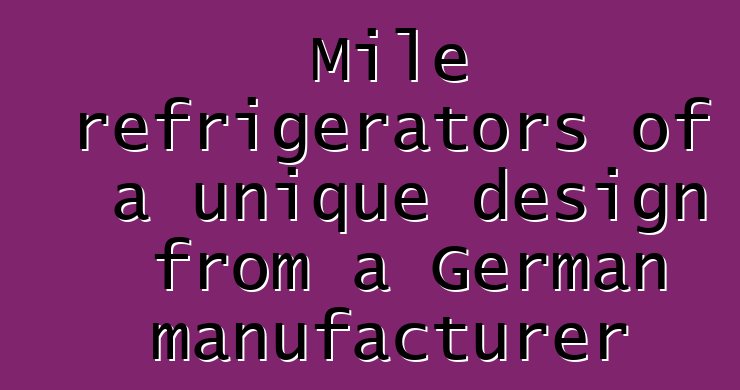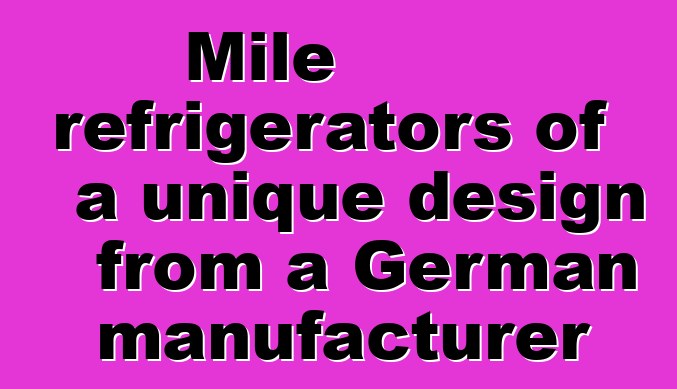 Home | Articles

September 26, 2023 06:04:31 +0300 GMT
0.007 sec.