How to buy low washing machines correctly
In modern cities, there is a washing machine in almost every apartment, but how to choose the right washing machine?
1. It is necessary to determine the installation location of the washing machine, unfortunately, not everyone has a spacious bath, otherwise you would not have to choose a wide or narrow, high or low washing machine. If there is not enough space in the bathroom, and the choice falls on the corridor or kitchen, then you should first consider draining the water. A large hose in the corridor does not look aesthetically pleasing. By the way, some machines have water drain pipes on the side, which can allow you to move the washing machine close to the wall.
2. The type of loading is also associated with the location of the washing machine: vertical and frontal.
The advantages of a top-loading machine are its small width and the lack of space to open the hatch. But: high cost, small selection. However, front-loading washing machines also have their advantages: low height (low washing machines can be built into the countertop), a roomy drum and the ability to use it as a shelf.
1. A big name is not the main thing. The more expensive the washing machine, the more difficult it is to find parts to repair it.
2. Noise level, one of the main factors. Expensive washing machines are quieter, but no one wants to overpay, so it's easier to close the doors at the installation site of the machine.
3. The presence of drying. Of course, linen that dries in the washing machine lasts less than clothes that hang out to dry. Machine drying makes ironing easier, and there is no space for hanging clothes.
4. Programs. Each washing machine has its own program group corresponding to the types of fabric. In addition, additional functions can be provided and their choice for each individual.
5. Spin. There are seven spin efficiency classes from A to G. The best performance for machines of classes A and B, in fact, they are a characteristic of the speed of rotation of the drum.
6. Drum volume. It can range from three to seven kilograms of underwear. The larger the capacity, the less you have to run the washing machine and the longer it will last you, do not forget that such a machine is not low and narrow, but wide and rather high.
7. Control panel. Convenient panel, will not even look at the instructions. It may be equipped with a timer, but such machines are more expensive. The touchpads look very nice.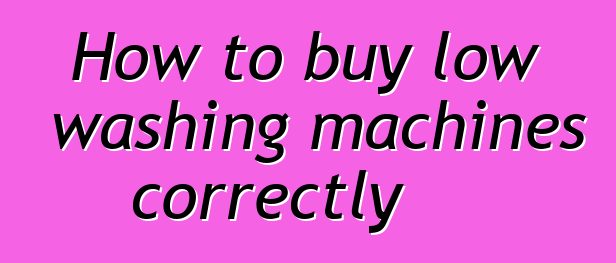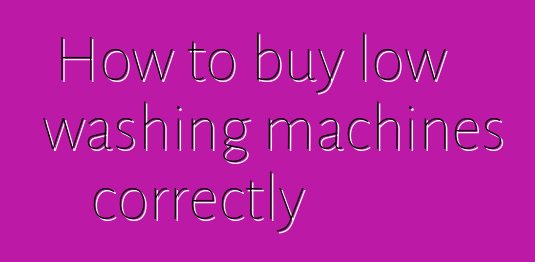 Home | Articles

June 8, 2023 03:59:20 +0300 GMT
0.007 sec.