Vacuum cleaners and their types: all about the intricacies of choice
We all know how important a quality vacuum cleaner is: besides the fact that it allows us to make our home cleaner, a quality cleaning of the shelves with this most useful piece of household appliances allows us to avoid many health problems. But the problem is that not all types of vacuum cleaners can provide such outstanding results. In our article, we tried to collect the most practical tips for choosing them, which will allow you to purchase a really high-quality and functional model that not only meets all your requirements, but also can not punch a hole in your family budget.
Criterias of choice
All vacuum cleaners are divided into two groups - for dry or wet cleaning. Dry cleaning equipment is distinguished by an affordable price, a variety of models, small dimensions and weight. A washing vacuum cleaner is indispensable for washing floors, combines both dry and wet cleaning, can be used to clean carpets and upholstered furniture, but its impressive size, maintenance complexity and high power consumption do not allow it to be used too often.
Power is not a vice. Manufacturers usually indicate suction power and power consumption. The power consumption characterizes the energy consumption class of the vacuum cleaner (the higher it is, the more additional options this type of equipment has), but does not affect the quality of cleaning, which depends on the suction power. It happens that with the same energy class, the degree of suction is different for different models. Vacuum cleaners with a power regulator are very convenient. In general, you should choose a power in the range from 300 to 450 watts.
Filter system. First of all, the sucked-in air enters the dust collector. It can be either a "bag" type - in the form of a cloth or paper bag - or a cyclonic type, in which the dirt is collected in a special container. Both have disadvantages: paper and fabric bags have to be changed by buying new ones, and cyclonic filters make the vacuum cleaner clumsy and increase the noise level. In addition to the dust collector, modern vacuum cleaners are equipped with additional filters that clean and disinfect the air that goes outside.
Types of nozzles. The most necessary nozzles are brushes for smooth floors and brushes for carpets, as well as a crevice nozzle. The turbo brush is very useful, inside of which there is a rotating roller - it makes it easy to collect hair and animal hair from the floor. In addition to these parameters, it is worth evaluating the level of noise emitted during operation, the length of the hose and cord, and the presence of an indicator for filling the dust container. Each additional option costs money, but they pay off during the operation of a really convenient and reliable unit.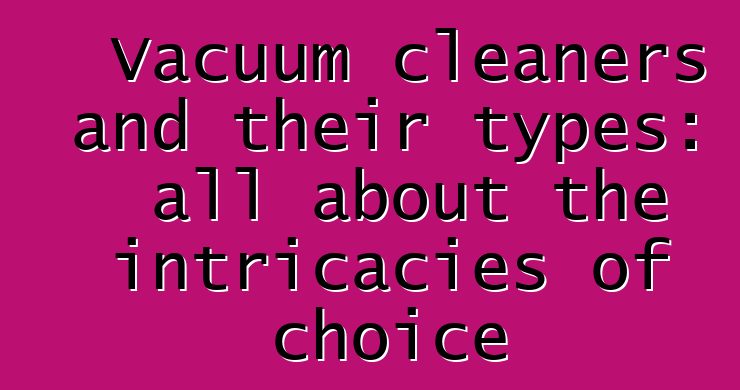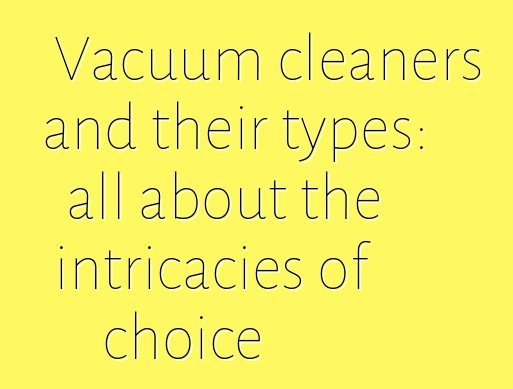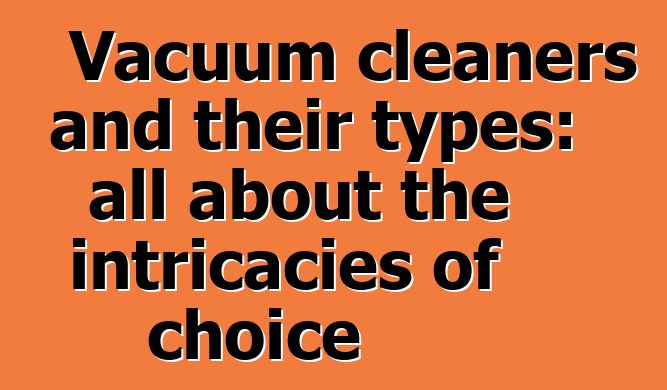 Home | Articles

June 1, 2023 09:09:02 +0300 GMT
0.006 sec.