Equipment for the implementation of DVB-T projects
Since all standards of the DVB family are based on the MPEG-2 digital compression standard, in order to organize broadcasting in DVB-T, the same set of equipment is required as for organizing satellite digital broadcasting. First of all, these are MPEG-2 DVB video/audio encoders, IP/DVB encapsulators and multiplexers. Only modulators differ, since each of the DVB standards (-S, -C, -T) differs precisely in its modulation type, because each is designed for optimal transmission over different physical media (cable, satellite links, broadcast).
As an example of building a broadcasting center in the DVB-T standard, we can consider the composition and principle of operation of the test zone for DVB-T broadcasting, which was created in Moscow on the basis of the OKTOD broadcasting center with the active participation of SYRUS SYSTEMS, which supplied and installed the entire set of channel-forming equipment MPEG-2 DVB.
The equipment supplied by SYRUS SYSTEMS includes: CODICO E-1000 Professional video encoders, CODICO E-1000 Audio audio encoders, CODICO RTM-3800 multiplexer, CODICO IGW-600 IP DVB encapsulator, media server, DVB-T subscriber receivers, control and monitoring system , the FAZZT Digital Delivery System guaranteed data delivery program. A package of digital programs is formed at the central transmitting station and broadcast in the DVB-T standard at the frequency of one of the on-air television channels (channel 34, 578 MHz). Subscriber receivers receive a signal from the air, decode it and output video and sound to a TV. Radio programs can be output from the receiver to an audio amplifier for listening. Simultaneously with TV and RV programs in the package, IP traffic data is transmitted via a separate channel. At the same time, both unidirectional data transfer without a reverse channel, and Internet access according to an asymmetric scheme with a request through a dial-up connection are organized.
The created system allows organizing transmission in one package, on one carrier frequency, up to 4 television programs, 8 radio programs and a data transmission channel. Reception is carried out on conventional television antennas.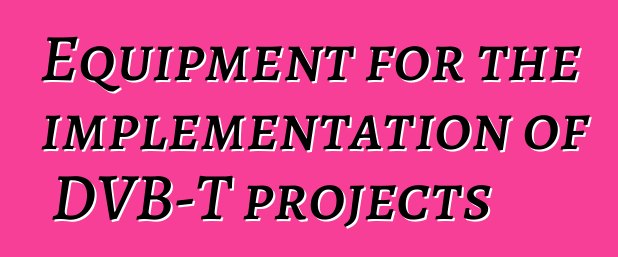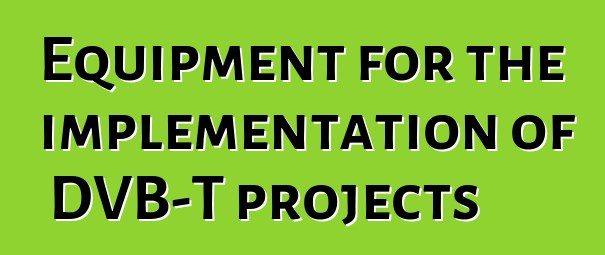 Home | Articles

September 22, 2023 17:56:15 +0300 GMT
0.006 sec.