Types of vacuum cleaners with detailed characteristics
Under the name "Vacuum cleaner" it is considered to be such a device that, with the help of air rarefied by an air compressor, sucks in dirt and dust that accumulates in the filter of the vacuum cleaner. It is usually used to clean indoor floors and carpets.
The main components of the vacuum cleaner include a fan and an electric motor, which are built into the body. For convenience, the vacuum cleaner is equipped with a special flexible hose and nozzles for various needs.
There are such types of vacuum cleaners, depending on the scope: floor, knapsack, manual, brush-vacuum cleaners, car, etc. Floor vacuum cleaners are considered the most common. Vacuum cleaners are also divided according to the method of disposal: with a bag with a container and with a water filter.
Vacuum cleaner with replaceable dust collector
These are models in the design of which a dust bag is used, dust and small particles of debris accumulate in it during cleaning. As a rule, the dust collector is installed inside the vacuum cleaner, it can be made of cloth, which is constantly inside the vacuum cleaner and is freed from debris as it is filled, and also removable - made of paper or non-woven material. Since permanent dust collectors are made of fabric, they are ineffective, because they are able to trap only large particles of dust, while small particles are sprayed into the air. Replaceable dust collectors are more effective when cleaning, because. they can trap dust as small as 0.3 microns (germs, allergens and even odours).
Cyclone vacuum cleaner
Such vacuum cleaners include models in which a special cyclone filter is built in; during cleaning, dust and dirt, as well as other debris particles, are collected in it through centrifugal force. In 1986, the first Dyson cyclone vacuum cleaner was released. In terms of efficiency, cyclone vacuum cleaners are not particularly superior to classic vacuum cleaners, which cannot be said about the price, which is often an order of magnitude higher.
Vacuum cleaner with water filter
These are the types of vacuum cleaners in which filtration occurs by spraying the air flow in a special container with water, so large dust is retained by mixing in the container with water, and highly dispersed fine dust remains in a special separator. A reverse draft is created in the separator, because of this, only air molecules pass through it, but dust and water are retained.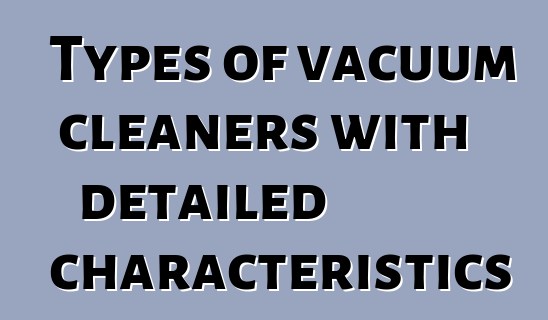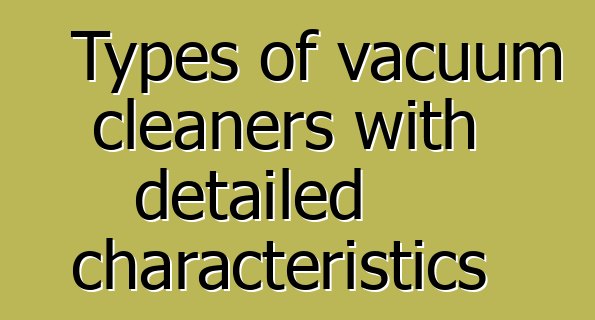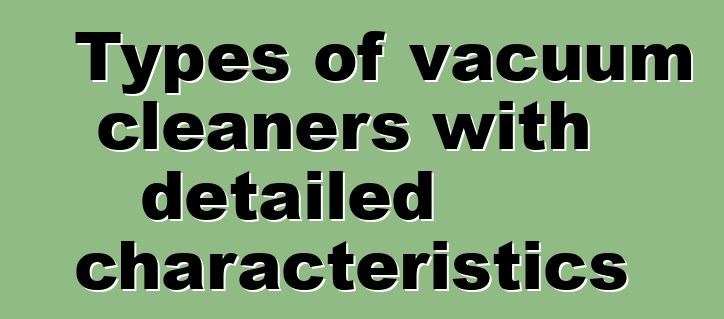 Home | Articles

December 3, 2023 16:55:24 +0200 GMT
0.007 sec.