Types of vacuum cleaners for home use
In our crazy age, a vacuum cleaner is a necessary helper in the house. Without it, when cleaning, it is difficult for housewives. And if earlier the choice of vacuum cleaners was small, now there are many different types of vacuum cleaners with various functions. What are the types of vacuum cleaners?
Need to vacuum a small room, carpet, furniture or clothes? Then dry vacuum cleaners are for you. This type of vacuum cleaner is inexpensive and has small dimensions. Also, "dry" vacuum cleaners include: conventional (balloon) vacuum cleaners, which are used to clean the floor, furniture, carpets. Such vacuum cleaners are compact, easy to move, convenient for cleaning cabinets and pantries. For example, if you just bought a new sofa mattress and accidentally got it dirty, then a dry vacuum cleaner will quickly solve your problems. There is also a full-size type of vacuum cleaner, they are larger than manual ones and are more expensive, but they have more functions, a process indicator and a spacious dust collector.
There are vertical types of vacuum cleaners. Cleanings are used in large rooms, they perfectly fight dirt, allergens and are easy to clean, but they are very massive and create a lot of noise.
Built-in types of vacuum cleaners remove all collected dust with unsympathetic odors and harmful allergens through air ducts built into the walls or floor. This type of vacuum cleaner is silent, since the main unit of the unit is taken out of the room. The degree of power and cleaning is better than other vacuum cleaners, quite expensive and not easy to install. Installed when repairing or building a house, they consume less energy.
Rounded, small, without hoses and brushes, it moves itself around the room and collects dust, even bypasses objects and people. Intrigued? This wonderful type of vacuum cleaners is called vacuum cleaners - robots. It has several cleaning functions: normal, fast and local. Vacuum cleaner - the robot is convenient and beautiful, it will completely free the hostess from cleaning. Cons: Expensive and doesn't work well with long-haired carpets.
Washing vacuum cleaners perform dry and wet cleaning, spray and absorb moisture. A washing type of vacuum cleaner will wash windows and floors, disinfect and aromatize the room, even clean a clogged sink, but they cannot clean natural carpets and parquet. They are heavier than usual and after cleaning require care (washing, drying).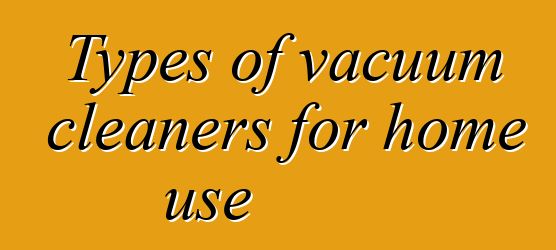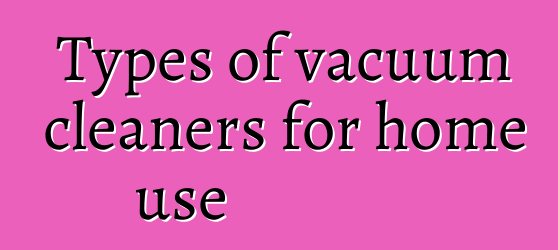 Home | Articles

December 5, 2023 03:24:06 +0200 GMT
0.007 sec.