Searching for high quality flat-panel TVs
Today, flat-screen TVs are becoming more and more popular, and CRT TVs are becoming a thing of the past. Such TVs have flat displays of small thickness, which is why they are called flat TVs. They began to be developed thanks to technologies - these are LCD and plasma.
Flat TVs are not only convenient in design, but also not dangerous to use, they do not explode because they do not use high voltage, and only on such a screen can you get an undistorted and stable image.
Flat TVs differ not only in screen size, they are plasma and LCD.
LCD TVs (models with a screen diagonal of 7 inches to 37 inches), if the display diagonal is more than 37 inches, then both technologies can be involved, although plasma is rare, but TVs with a screen diagonal of 42 inches also use both technologies , and almost 50 to 50., the larger the diagonal, the more plasma TVs predominate, although there are also LCD TVs, but they are much smaller.
The higher the screen resolution, the better the image quality.
What are LCD displays? This is a method of light modulation using liquid crystal cells, that is, the image on such a screen is formed due to the overlapping or transmission of light from backlight lamps by many pixel cells, they become partially or completely closed or transparent, so you can control the light from the lamp, while creating a solid image and has a wide range of color shades displayed on the screen. LCD technology is safe for the eyes and has no inherent flickering.
But the plasma screen is two glass plates, between which there are pixel cells, they emit light, as they are filled with an inert gas, a plasma discharge occurs in it, it gives ultraviolet radiation due to the glow of the phosphor, because the cells are covered with it. On the basis of a different type of phosphor, 3 basic colors are formed, which determine the entire range of color shades of the image. Since glass does not transmit ultraviolet radiation, plasma TVs are safe for human health.
The choice of a flat-panel TV is very important, because the quality of the image depends on the correctness of this choice, no matter how it seems to us that both technologies are the same, but the result in the quality of the display may differ.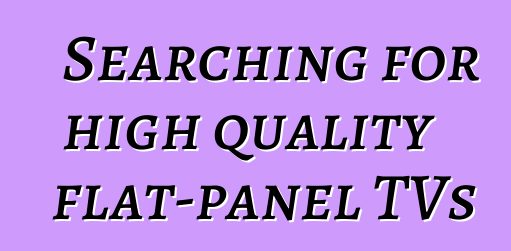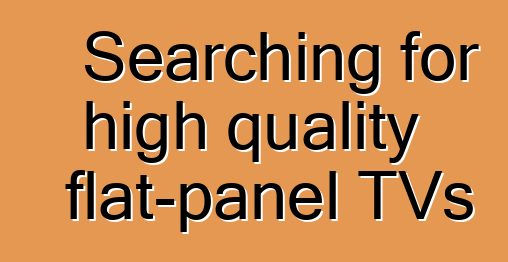 Home | Articles

November 30, 2023 16:20:56 +0200 GMT
0.007 sec.