AEG
AEG has been around for over a hundred years. In 1889, the company presented its household appliances to everyone at the exhibition. These were kettles, irons, hair curlers and some other accessories. Already in 1986, there were 80 items of goods in the catalog of this company. Among all the variety, one could find egg cookers, coffee makers, as well as electric stoves. The design and technology of the products were stunning even at the time. All models were designed by Peter Behrens. Since 1907, this architect has become responsible for absolutely all household appliances. Those who were involved in the design of refrigerators knew all the needs and habits of an ordinary person. The refrigerator and all its control functions exactly met all indicators of a comfortable life. The design of the refrigerator was created in the nineteenth century. But as soon as the first three-phase motor was created, the refrigerator was immediately invented. In 1911, the company was able to implement a similar idea. The price of such a refrigerator was commensurate with the price of a house from an agricultural area.
Since 1950, the company decided to deal only with the creation of refrigerators and freezers for the consumer. The most interesting ideas were instantly implemented in AEG refrigerator models. The first built-in refrigerator was released in 1953. A refrigerator with a built-in freezer saw a consumer in 1963. In 1984, the company installed a hidden evaporator on its refrigerators. Thus, energy consumption was reduced by 20%.
In 2000, AEG launched a completely new and improved range of refrigerators. The company is constantly a trendsetter among refrigeration equipment. The principle of transparency was pioneered by AEG. It consisted in the fact that the shelves were transparent and easily moved. The doors could now be re-hung. For bottles, the company has created a special holder. And for small products, it was possible to adapt a large number of boxes, which are also transparent for greater convenience.
Modern refrigerators are also equipped with a function that allows you to quickly cool a large number of salads and drinks. Express freezing is provided. Since 1994, this company has become part of the Electrolux concern. Not only refrigerators, but also all appliances manufactured by AEG are considered prestigious, durable and reliable.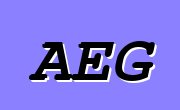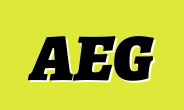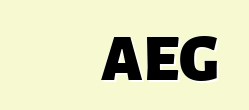 Home | Articles

December 9, 2023 03:41:01 +0200 GMT
0.007 sec.