Selection of portable speakers for iPhone
Finding the right speaker system for an Apple product is actually not an easy task. And all because the choice of quality offers is huge. Even small branded speakers for the iPhone are capable of producing excellent sound, incomparable to their size. Excellent but very expensive!
The easiest solution is to attach any inexpensive speakers with a 3.5 output to your iPhone. Cheap and angry. And we will consider several relevant and interesting products for obtaining a bright sound in the context of the optimal price / quality combination.
The Philips DS300 docking station is capable of producing clear sound at such a volume that even 50 percent of its power is enough in the apartment. The docking station can be used 100 percent in spacious rooms, halls - for example, for voice acting of presentations. And this at a price of 86 dollars. Among the advantages of the station is the possibility of autonomous operation from AA batteries. The presence of an audio input allows you to use the Philips DS300 as speakers for a laptop. The relative disadvantages include synchronization with the iPhone, which, as a result, works as a PC and phone only when the station is turned off.
For those who use the iPhone as the main player, the special offer of Anycom Fipo Bluetooth Adapter Audio Receiver For iPod will be interesting. The adapter streams music from your iPod/iPhone to your speakers or docking station via Bluetooth. This solution is suitable for those whose dream - wireless speakers on the iPhone - is not yet affordable. But the adapter costs about $30. It connects to the connector of any acoustics for the iPhone, which then acts as a Bluetooth headset and plays music from the phone wirelessly. The gadget is compact and does not require an additional power source. All acoustic functions for switching tracks, adjusting the volume are preserved. The disadvantages include some loss of sound quality during playback.
In the middle price segment between these products, it is worth noting a multimedia speaker system with a remote control and a USB / TF slot for an iPad worth about $ 60. Its advantages include the ability to play both in the vertical and horizontal position of the PC, which is convenient for watching videos.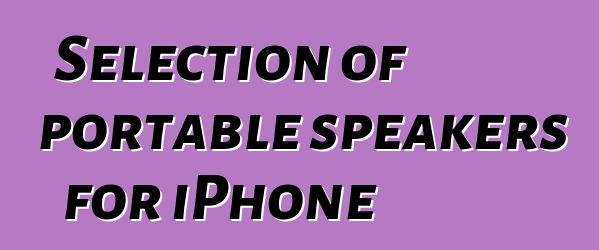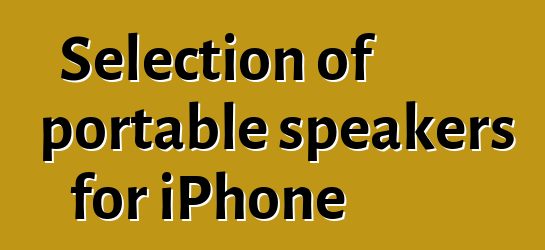 Home | Articles

June 4, 2023 19:37:52 +0300 GMT
0.006 sec.