Modern bubble washing machines for comfortable washing
Bubble washing machines are a relatively new type of "mechanical laundress" that is only now becoming popular. The principle of operation of such machines is based on the ability of air bubbles to create the effect of boiling even in cold water.
The main advantage of the bubble machine is its high efficiency. An ordinary drum "washer" consumes 10 times more electricity than an air-bubble one! The machine economically consumes not only electricity, but also powder. This is facilitated by the high activity of air bubbles, which allows the washing powder to quickly dissolve in water.
It is also important to respect the unit for washing clothes. The bubble machine provides half the shrinkage of the fabric and seven times less damage than the best dry cleaning. This effect is due to the fact that air bubbles reduce the friction of the linen against the walls of the tub.
In addition, bubble washing machines significantly save the user's time - the most "long-playing" wash in them lasts no more than one hour.
The main element of such a washing machine is the bubble generator, which is a nozzle that provides a directed flow of air bubbles. In addition to it, the machine is equipped with a pulsator, which creates turbulence in the tank, allowing you to better get rid of contaminants.
Bubble washing machines are quite roomy - some models can load up to 10 kilograms of laundry.
To improve the quality of washing, the machines are equipped with a catcher for fluff, fibers and villi.
The tank of the bubble washing machine has a titanium coating, which completely eliminates the possibility of rust. A special ceramic coating acts as an antistatic agent, softens linen and eliminates pathogenic bacteria.
Like their traditional "big sisters", bubble washing machines are equipped with additive dispensers, as well as electronic scales, and have the ability to select a washing mode depending on the type of fabric. Top-loading and front-loading models are available.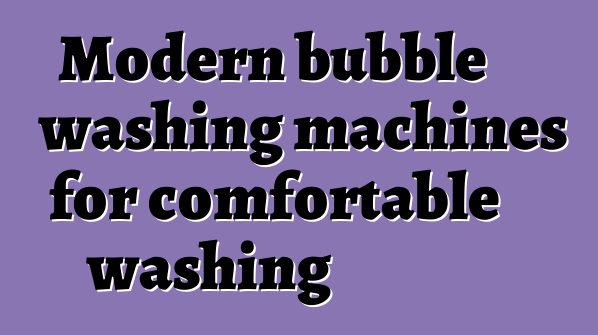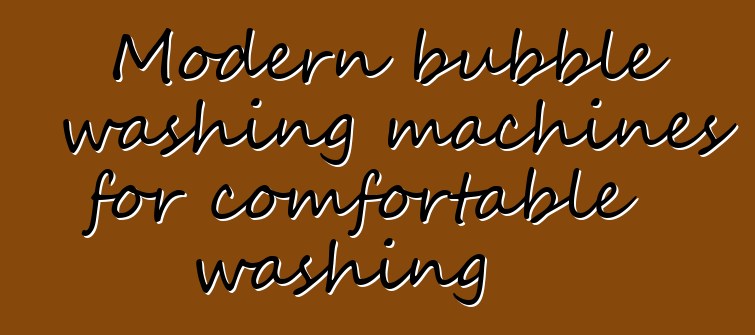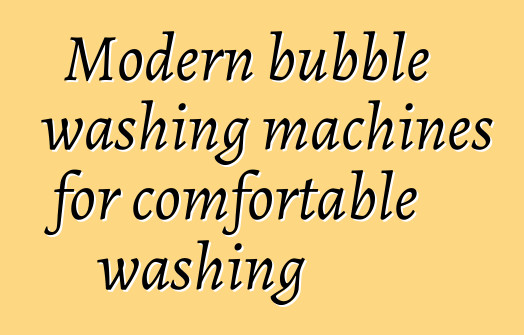 Home | Articles

November 30, 2023 17:03:23 +0200 GMT
0.007 sec.