Kaiser
The German company Kaiser has long deserved its consumer. It is not for nothing that many consumers prefer to install washing machines, refrigerators, and electric stoves for use. The German equipment of this company has unsurpassed quality. The manufacturer optimally combines high quality, as well as not a high price. The Kaiser brand is owned by the German company OLAN. The head office is located in Berlin. A wealth of experience has been accumulated by the employees of the company throughout its existence. The concern constantly proves that its products are the most durable and reliable. For example, washing machines of this company are accompanied by a guarantee of free maintenance for two years. Not every manufacturer of equipment can be proud of such a warranty period. Ordinary home appliances have a standard year of free service.
The high-quality attitude to work is confirmed by the award of the company with a diploma on the functionality, reliability and quality of all products. This award was received after promoting their products for the Russian consumer. Much attention during production is paid to both external and internal design. In 1996, the Russian market got acquainted with the products of Kaiser. Today, the company is engaged in the presentation of new products, as well as presenting already beloved models of household appliances to the consumer.
Refrigerators Kaiser are produced single-chamber and two-chamber. The company also produces freezers. All types of refrigerators can be used in a free-standing form, but they can also be built-in. Kaiser refrigerators have their own characteristics. For example, the shelves can rotate 180 degrees. As a result, usable space is increased.
The shelf may be tilted. In order to prevent the bottles from falling, the shelves have a special holder. Freezer compartments have drawers. Access to products, as well as their convenient placement, becomes more comfortable. All refrigerator shelves are made of easy-to-clean glass. Super economy is also provided for Kaiser refrigerators. The defrosting system is automatic. Management is pretty simple. And for the environment, there is not a single harmful component in the Kaiser refrigerator.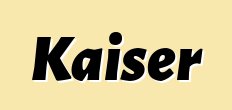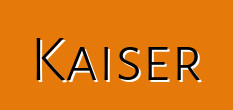 Home | Articles

September 30, 2023 22:16:44 +0300 GMT
0.007 sec.