Small automatic washing machine in a small apartment
It's no secret that washing is a rather complicated and time-consuming process. Therefore, a washing machine in any home is no longer the whims of lazy housewives and is not a tribute to modern fashion, but this is already an urgent need. Of course, only an automatic machine is called a good washing machine, other types of "washers" sold make manual labor a little easier and require constant monitoring of the work process by the housewives. Outdated semi-automatic washing machines are outdated, their finest hour was 20-30 years ago, and they can attract today only at a relatively low price, they have no more tangible advantages, and we will not even talk about them.
A small automatic washing machine occupies a significant niche in a large household appliance market. Today, their release, both leading and less involved in global brands among household appliances. The assortment list of washing machines of each brand also includes about a dozen models with different characteristics and parameters. How to choose the right washing machine among such a model variety?
It is worth deciding on the installation location of your washing machine. In a private house, the most ideal place for a small washing machine is a basement or an outbuilding for household purposes, equipped for a small laundry room. In a small city apartment, choosing a place for a typewriter is much more difficult. As an option, the owners consider a kitchen, a bathroom, a balcony, a pantry and, in some cases, a corridor! A small washing machine will fit well in the bathroom and kitchen, but these options are not the best either. There is a lot of humidity in the bathroom, which has an adverse effect on the electrical content, so it is necessary to equip the exhaust ventilation. The kitchen is much better suited for this: there is less humidity, the machine just fits into the kitchen sets, there are all the necessary communications for its connections. Disadvantages when installing a washing machine in the kitchen - noise, vibration, proximity of chemicals to food and utensils.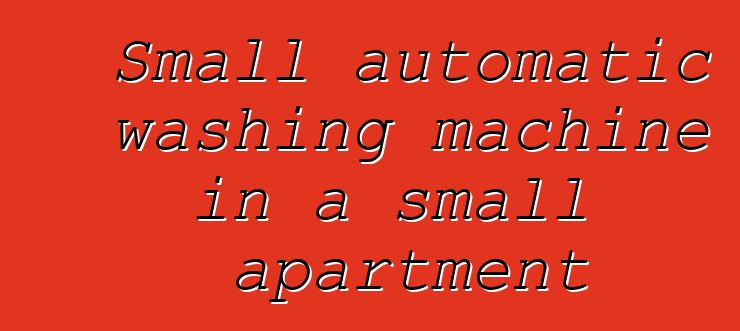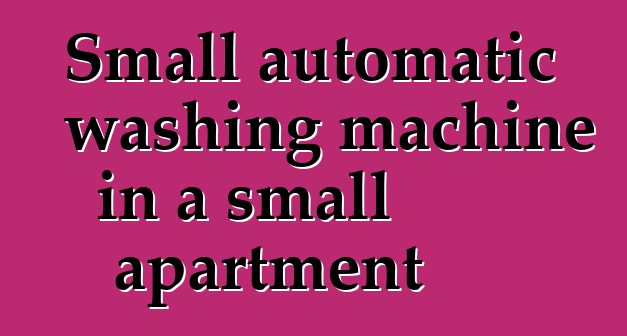 Home | Articles

September 24, 2023 16:10:38 +0300 GMT
0.007 sec.