How to choose the right colored refrigerators for the kitchen
The current consumer quality of the refrigerator, along with ease of use, technical and economic characteristics, is its color and design. Previously, the design of the refrigerator was determined by the shape of the handle and the trademark of the manufacturer with the same white color. Today, the most diverse models in terms of design and color are presented for different styles of kitchen equipment and for every taste.
The most common refrigerator color among the models sold is white in various shades. The main reason for this was hygiene and the most optimal compatibility with various kitchen interiors. Warm tones of white usually have a yellowish tint of varying intensity, cold tones are bluish.
The manufacturer today offers a wide selection of white patterned refrigerators. Models of LG refrigerators with a marbled pattern, embossed wood pattern, leather, fabric are popular. Models are gaining popularity, the coating of which allows you to write and draw on them with special colored markers. The inscriptions are removed with a dry cloth, leaving no traces.
For refrigerator manufacturers, the white color of the model is the most difficult to manufacture. Unlike color counterparts, the slightest defects on the surface of the product are clearly visible here. Coloring in white color of various shades can be made on one line of the painting equipment. Switching from colored enamel to white with only one painting line will require a thorough flushing of pipelines and all painting equipment, which will significantly increase production costs.
The share of sales of white refrigerators among other models is prevailing, but among certain groups of buyers, the demand for colored refrigerators is gaining momentum. Despite the technical capabilities of the industry to produce models of any color, the main limiting factor in addition to production costs is still the limited demand for color models among a wide range of consumers.
In the Russian market, only one company offered up to 12 colors of refrigerators. Foreign colleagues offer, as a rule, up to 5 types of colors, adjusting the range depending on changes in demand. Most firms adhere to the mass production of only white refrigerators.
The first domestic models were made in small batches, automobile enamels were used for their coloring. Very often, the choice of the color of the refrigerator by the buyer determined the color of his car. Red, yellow, brown, green models were typical for the 90s. To date, fashion has settled on softer pastel shades of gray, silver, beige and golden colors.
Kitchens of different styles suggest different colors of the refrigerator. So for a modern style kitchen, red, blue, dark gray are preferred. Metallic painted refrigerators, stainless steel and aluminum colors are in demand. Known chameleon refrigerators that change color depending on the lighting and the location of the light source.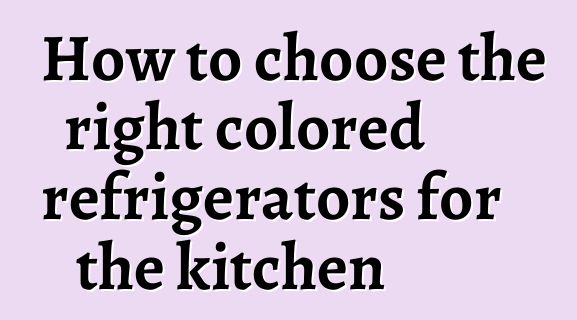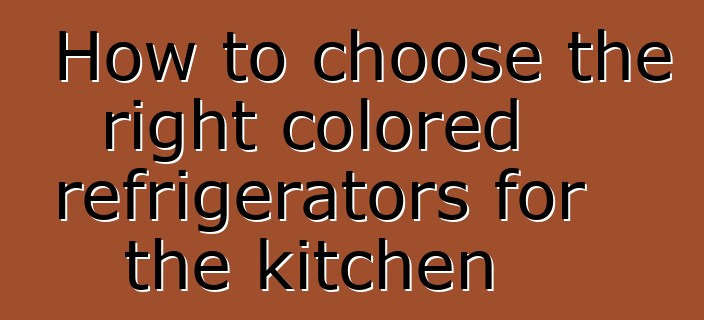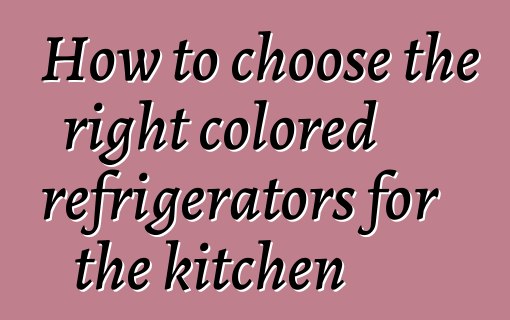 Home | Articles

November 30, 2023 16:40:42 +0200 GMT
0.007 sec.