Ariston
The Ariston trademark was created in the sixties. If you translate this name from Greek, then it means "the best." The products of this company appeared on the Russian market in the 90s. In 1995, the first office of this company appeared in Russia. Gradually, sales of such brands as Indesit and Ariston grew. This brand enjoyed increasing popularity among the Russian consumer. But after the crisis occurred in Russia in 1998, the volume of all products sold decreased slightly. In 2000, the company decided to strengthen its position in the Russian market. For this, the Stinol plant was acquired. After the reorganization was carried out in all directions, the plant was able to produce 1,300,000 refrigerators a year. As a result, subsequent sales were tripled. Today the company represents products in the amount of 35% of all available in this market. The very first updated combi-type refrigerator was an improved refrigerator. Today it is planned to produce up to 1.5 million units per year.
The secret of such success can be considered the fact that all the products that the company produced were, first of all, focused on the needs of consumers. The accompanying task in the creation of goods was their maximum convenience and comfortable use. During the creation of new models, the company has always invested the maximum amount of money, and involved in their creation the most qualified specialists from various fields. Bompato design, which is currently considered the standard for home appliances. First proposed by an architect from Japan.
Among the innovations that have been applied by the company in refrigerators is the Dialogic system. This system controls the storage process of products. Such refrigerators will easily satisfy the most scrupulous consumer. Today the company produces three lines of refrigerators. They can be Ecotech, Style or Class. Unique design prevails in Class refrigerators. They are multifunctional and apply the most extraordinary solutions. There is also an interactive display. Only environmentally friendly technologies are involved in the creation of the Ecotech line. This refrigerator meets all the requirements that apply to modern technology. The Style line is not only economical, but also reliable.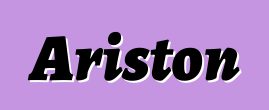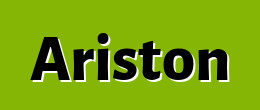 Home | Articles

September 29, 2023 10:14:56 +0300 GMT
0.007 sec.