How to wash a down jacket in the washing machine and keep its shape
A down jacket today is an affordable, comfortable, lightweight, versatile clothing that is an alternative to the classic types of winter clothing of the upper group. Like jeans, down jackets were previously used exclusively as special work clothes. At present, it has firmly entered our lives as an everyday type of clothing in the cold season.
Like any type of clothing, down jackets tend to get dirty. There is a logical question of proper cleaning of the down jacket from pollution. As a rule, washing a down jacket is carried out in a washing machine. There are several rules on how to wash a down jacket in a washing machine for the best preservation of the appearance and thermal insulation properties of the product.
Before washing the down jacket, you need to prepare the product
- fasten all zippers, snaps or buttons;
- Turn the down jacket inside out.
The down jacket should not be soaked before washing.
It is necessary to wash the down jacket at a temperature of no more than 30 degrees on a delicate washing mode, using special liquid cleaners. It is recommended to rinse the down jacket in the delicate rinse mode with a change of water.
As a result of improper conduct of the washing process of the product, lumps of fluff are formed, which are difficult to break down and distribute the stray mass of fluff after washing and drying the product. In this regard, a number of manufacturers in the recommendations on how to wash a down jacket in a washing machine indicate that down jackets should be washed with tennis balls. The balls fluff up the fluff during the entire wash cycle, thereby minimizing the formation of hard-to-break clumps of fluff. Spinning the down jacket in the machine should be carried out at low speeds, without removing the balls. Drying of the product can be carried out both in the washing machine and near any heat source. Do not dry the down jacket on a towel or blanket, as they delay air circulation, increasing the drying time. It is necessary to shake the down jacket during drying, similar to fluffing a pillow, for a more even distribution of the feather.
Following these simple recommendations, you can easily and simply take care of your favorite down jacket for a long time while maintaining its appearance and thermal insulation properties.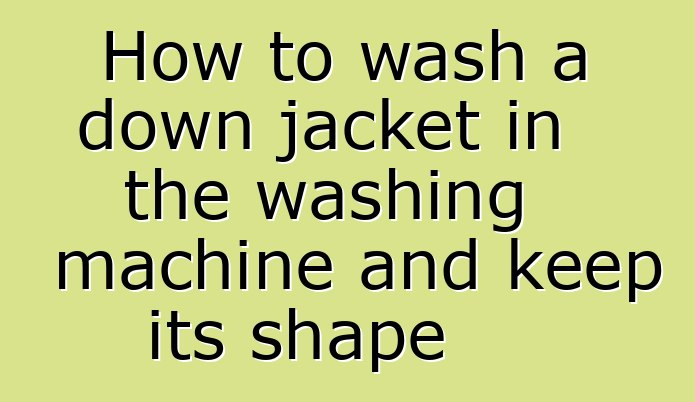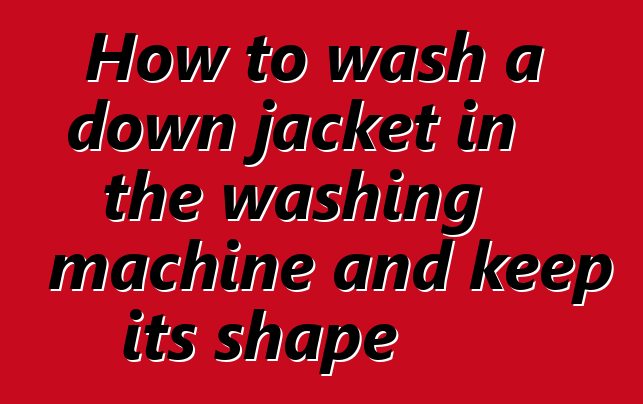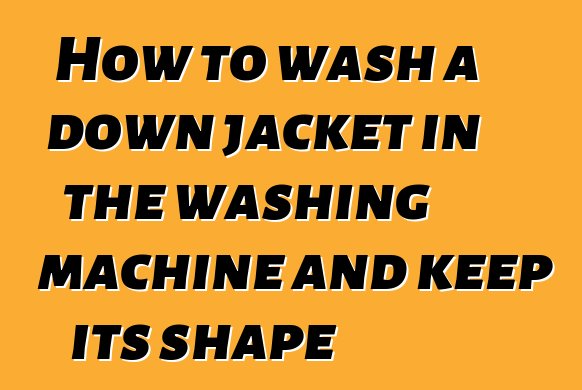 Home | Articles

December 11, 2023 09:18:40 +0200 GMT
0.008 sec.