Upcoming procedure for replacing a bearing in a washing machine
A fairly common breakdown in washing machines is bearing wear. This part wears out due to corrosion. After 6-8 years, the shaft seal wears out and leaks, water enters the bearing, which causes corrosion of the bearing components. Replacing a bearing in a washing machine is a rather laborious process and it takes you to disassemble almost the entire machine. To do this, you need the following tool: a screwdriver with nozzles, asterisks, pliers, a ratchet with a set of heads, a hammer, a chisel for removing the bearing, sealant.
When removing the old bearing and oil seal, contact a specialist shop.
Self-replacement of this part involves approximately the following process:
Disassembly begins with the removal of the top cover, which is mounted on two bolts. After removing the cover, the dispenser is taken out. Then the bolts that hold the control panel are unscrewed and remove it. Then the door is removed, which is held on a spring. As a result, it is necessary to disconnect the front wall of the housing from the washing machine itself. Disconnect all hoses that work to supply water. The bolts that secure the counterweights on the machine must be unscrewed, then the concrete counterweights themselves must be disconnected. For the convenience of further assembly, you can mark the necessary parts so as not to be mistaken.
The electrical equipment of the machine is also connected. When removing the drum and shaft, it is also necessary to check their condition. When removing the drum, it is necessary to take the half on which the bearing is located. Having installed on a solid surface, carefully knock out the bearing with a chisel. Along with the old bearing, come out the oil seal. Then the surface is washed and cleaned from corrosion and dirt. The new bearing is installed with gentle blows using a hammer and chisel.
After installing the bearing, it remains to complete the process by installing the oil seal. It must be lubricated before installation. Then the tank is assembled and installed in place, attached to the base. The replacement of the bearing in the washing machine will be completed. The assembly process is carried out in reverse order.
As a result, such work can be done independently; the main thing is to carry out the disassembly and assembly process with high quality and responsibility, which will avoid additional financial investments.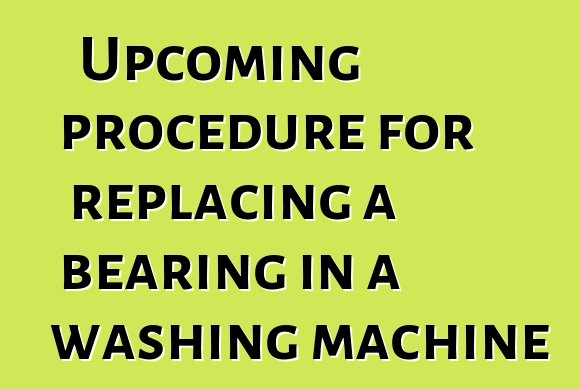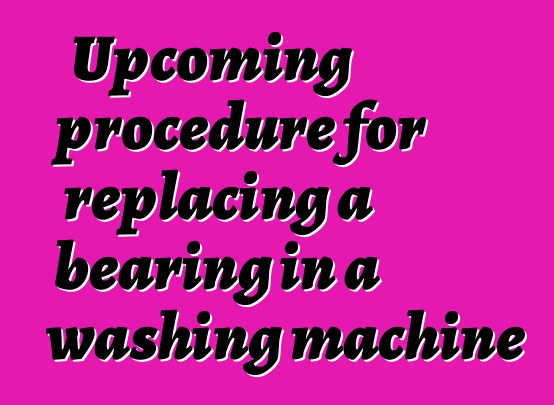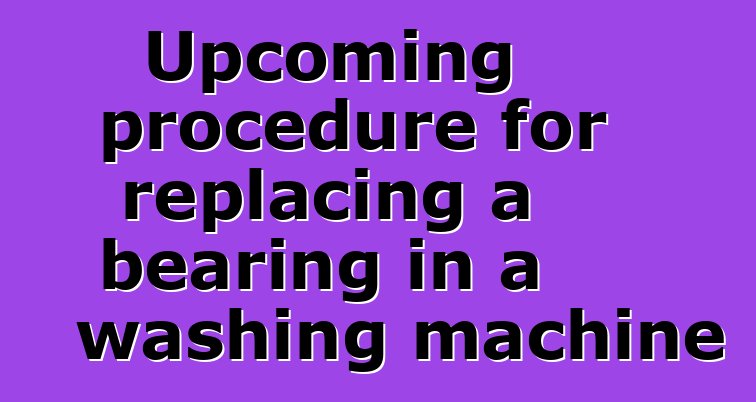 Home | Articles

September 27, 2023 20:57:47 +0300 GMT
0.007 sec.