The advantages of toshiba LED TVs over their predecessors
We present to your attention a forty-six inch Toshiba TV with a screen on a liquid crystal matrix with a resolution of 1920x1080 and a refresh rate of 200 Hz. By releasing its led TVs, toshiba does not strive to follow the modern fashion for ultra-thin solutions, and led backlighting of the matrix still puts it behind. Proprietary placement and independent control of groups of backlight LEDs deliver amazing depth of contrast by shading certain areas of the image. This backlight distinguishes the Toshiba 46SV685 from TVs from other companies, solving the contrast problem typical of LED TVs.
The appearance of the model, called "Deep Lagoon", is traditional for many of the company's TV models. The screen, framed by a relatively wide frame with an illuminated company logo under it, securely covers the matrix with glass of increased thickness.
The rich rear panel of the device allows you to connect various video playback equipment to it. It contains: three HDMI connectors (plus one from the end), an RGB input that allows you to use the panel as a computer monitor, two SCART-type connectors, connectors for connecting a local network and the Internet, as well as USB drives that are popular today. The possibility of connecting obsolete equipment is not ignored here - component and S-video connectors with their corresponding audio inputs.
Toshiba LED TVs are configured using an easy-to-manage, intuitive interface menu. Here I would like to note the preset image settings "Shop" displays a very bright image with high contrast, and the "Home" option has softer settings.
And about one more convenient feature. Dolby Volume technology is implemented in this TV model. This is a function to automatically maintain the same volume level when switching channels or video playback sources.
Toshiba 46SV685 is a worthy representative of the $4000 price range. It may be expensive, but the dignity of the model is obvious and it is worth the money spent.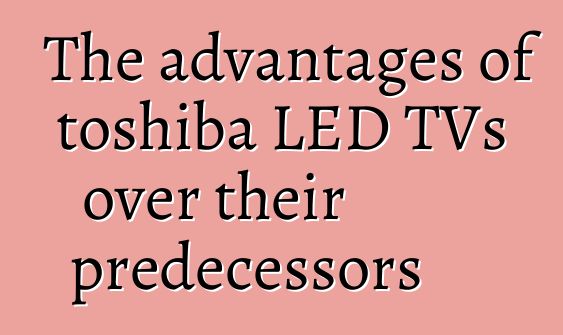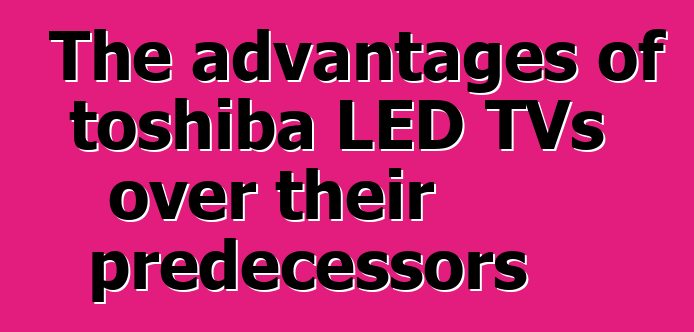 Home | Articles

June 7, 2023 09:16:04 +0300 GMT
0.007 sec.