TV broadcasting standards D/D2 MAC
D/D2 MAC - television broadcasting standards that provide alternate transmission of pre-time compressed luminance and chrominance signals. The audio signals in this standard are digitized and transmitted in the flyback interval. Reception of transmissions in these standards requires the use of a D/D2 MAC decoder. The decoded signal forms 16/9 frames, but all MAC decoders have the ability to convert the frame to 4/3 format.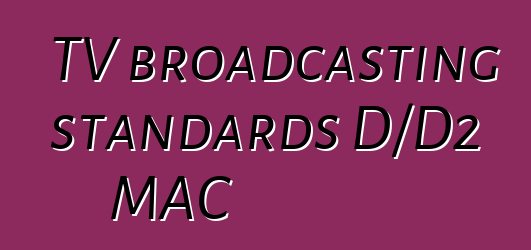 Home | Articles

December 5, 2023 04:58:36 +0200 GMT
0.006 sec.