Standard Refrigerator Options
Side-by-side refrigerators have specific features that make them stand out from all other types of refrigerators. For example, the organization of cold in this refrigerator occurs in stages. This means that there are several climate zones in the refrigerator. Each climate zone has its own control. The refrigerator has a zero temperature chamber, a freezer compartment, a "freshness zone", a chamber where drinks should be stored, as well as a compartment where the humidity can be changed in the right direction. In the "freshness zone" you can maintain the temperature from 0 to + 1 degrees. Perishable products must be stored in this chamber. It can be meat, fish. In this isolated chamber, the food is washed by the air that comes from the freezer compartment. This chamber is sealed. Because of this, the moisture content of the products remains unchanged.
The compartment where you can change the humidity indicator is designed to store herbs, vegetables and fruits. You can adjust the settings on the control panel. High humidity will not let the greens wither. If you use a stream of dry air, you can be sure of the safety of fruits. Side-by-side refrigerator doors are designed to store a variety of drinks. The temperature of this compartment may be lower than that of the entire refrigerator compartment.
In the freezer, the temperature corresponds to -18 degrees. No Frost technology is used as a mandatory system of this department. This system provides for the operation of a fan. It distributes air flows evenly in all directions throughout the freezer. As a result, moisture does not condense, but is removed to the outside. If frost does not form in the refrigerator, then it does not need to be washed and put in order often. Almost all American refrigerators have a No Frost system.
Numerous additions are indispensable in new refrigerators. For example, using the Custom cool camera. It is intended for defrosting of products. During defrosting, a cold stream will spread throughout the refrigerator compartment. At the same time, electricity consumption is reduced. Also, this system can cool drinks to the desired temperature, while not freezing them. The use of an ice generator in the refrigerator allows you to get cold water, as well as ice and ice chips at any time, since the system constantly accumulates a certain amount of this product.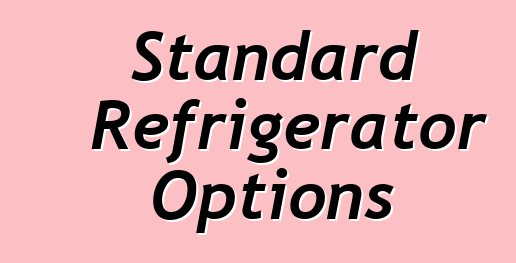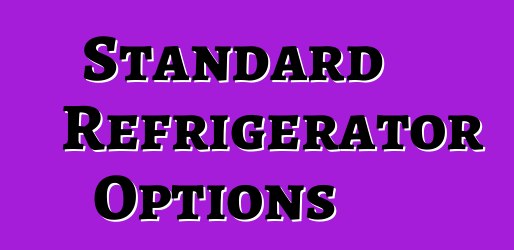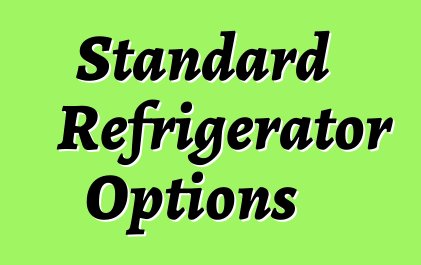 Home | Articles

September 29, 2023 06:18:18 +0300 GMT
0.007 sec.