Siemens refrigerators
A separate cool place is intended for storing wine. That is why Siemens invites all wine connoisseurs to get acquainted with new models of refrigerators that are designed specifically for this purpose. KS 38WA40 and KS 30WA40 are designed to store precious wine. Both these refrigerators are designed to store wine for a long time. Here you can bring the wine to the temperature that is provided for serving. Wine is characterized by the fact that it is able to reveal all its flavors only at a certain temperature. Especially for this, the refrigerator has two zones for storing wines. Electronically, a specific storage temperature can be set. This may be the storage temperature or the drinking temperature. The temperature can independently vary from 5 to 22 degrees. Such a wide range allows you to cool absolutely all types of wines.
Four thermometers set the temperature. Three thermometers can be placed on the desired shelves. Humidity inside the refrigerator reaches 80%. This setting happens automatically. Due to the high humidity, the sample in the wine does not dry out, and this allows you to store a valuable drink in its best form. The conditions for storing wines in cellars are the most ideal. There is no bright light that can harm the wine. The Siemens refrigerator allows you to create an environment close to natural thanks to the presence of tinted glass.
The design of refrigerators KS 38WA40 and KS 30WA40 is the most refined both from the outside and inside. The wine cellar has a body made of silver material. Style and elegance can be seen in every detail. In any room, this refrigerator will look perfect. An overview of the entire collection can be seen through the glass door. The interior surface of the refrigerator has soft lighting. A special built-in lock is provided against unauthorized intrusion into the refrigerator.
External dimensions of this model are standard. But inside it can fit up to 107 bottles. There are a large number of shelves on which they are stored in a horizontal position. Drinks can even be stored open. There are recesses for this. And for storing delicacies in the refrigerator, a shelf made of impact-resistant glass is designed.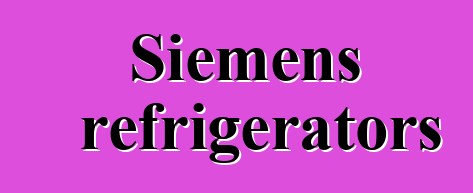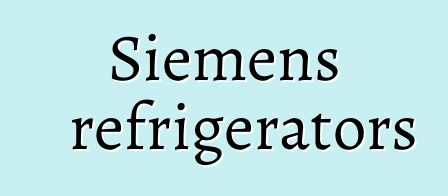 Home | Articles

December 4, 2023 19:13:40 +0200 GMT
0.013 sec.