LG
GoldStar or LG is known to the Russian consumer. The birthplace of this company is South Korea. Since 1958, the company has been named GoldStar. Even at present, you can find those houses in which household appliances under this popular brand work properly. This company appeared in order to revive the country's economy. Initially, a radio receiver was created. After that, they released a hairdryer and a refrigerator. In view of the excellent quality, very soon the company began to receive orders for products. The customers were the USA and Hong Kong. Soon the company released a TV. In 1995, the company adopted the LG brand. Refrigerators, which are produced by the company, are also of the highest quality. All products are intended for the general user. It can be both a standard user and an elite one. The latest and necessary developments are embodied in LG refrigerators. Side-by-Side refrigerators are the epitome of elegance. The color range of such refrigerators is quite wide. A huge number of functions are provided in Side-by-Side. And therefore this refrigerator will be able to satisfy the most exacting buyer. The refrigerator has two doors. There is no freon in the cooling system. Such a refrigerator can be used in the kitchen, the area of \u200b\u200bwhich is quite extensive. It is also suitable for families with more than four people.
There is a series of refrigerators from LG and the Combi series. The volume of such a refrigerator is 380 liters. At the bottom of the refrigerator is a three-section freezer. There is a separate section for dairy products. The cooling system of such a refrigerator also does not include freon. The Icebeam Door Cooling series has a unique design. Cold air flows in four directions. The temperature is the same in any part of the chamber. Even the refrigerator door has ventilation holes.
The compact series is also represented by LG. The volume of such a refrigerator can reach 340 liters. Also, the refrigerator is equipped with a freezer, which has a capacious volume. Automatic defrosting facilitates the operation of such a model. Such a refrigerator can easily fit in a small kitchen or cottage. Freon is also not used in the operation of the refrigerator. As you can see, LG is engaged in the production of refrigerators for all consumers.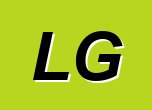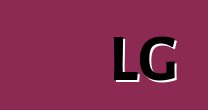 Home | Articles

December 8, 2023 22:10:52 +0200 GMT
0.007 sec.