Inside the refrigerator
Storing food in the freezer must be accompanied by the use of containers that are equipped with air ducts. This will ensure free access of air and high-quality storage of frozen foods. To make storing butter and cheese in the refrigerator easier, it is equipped with a special compartment or vessel. Some models of the refrigerator are equipped with an oiler with a lid. They can be installed in any place convenient for these purposes.
The first refrigerators provided for the storage of eggs. For this, a special shelf with recesses for eggs was created. The maximum number of eggs that fit in it was 18. If there were no eggs in the refrigerator, then this shelf did not function. To ensure that there is no unused space in the refrigerator, the designers have provided removable shelves. The number of eggs in them could also reach 18 pieces.
In order to store yogurt, cheese and other small products in the refrigerator, shelves are provided located on the side door of the refrigerator. Everyday products are best stored in this place. The number of pockets on the door may depend only on the needs of the user. In the event that the refrigerator door is not heavily loaded, it will be able to work much longer than the planned working time. From constant overloads, the door will sag. The seal will be broken.
Trays with recesses can be used to freeze small items. Using a tray with a cold accumulator will allow you to freeze food much faster. Most often, these trays are installed at the top of the freezer. The cold accumulator is made in the form of a briquette, a package, a container lid, a decorative tray. They have a high heat capacity, which allows you to keep the cold.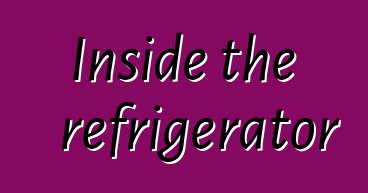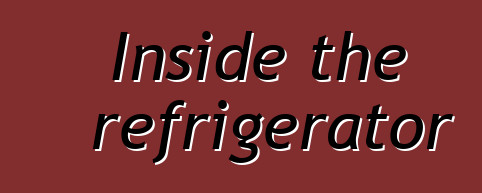 Home | Articles

December 8, 2023 18:36:06 +0200 GMT
0.007 sec.