Advantages of vacuum cleaner with dust container
This centrifugal air cleaner is very attractive to customers all over the world because it does not have a dust bag. There is no such bag, and instead of it there is a plastic container. It is also cleaned of dust, the container can also be washed, the power of the vacuum cleaner with this approach does not fall when the container is filled, but remains at the same high level throughout the cleaning. The only thing you should not forget is that in order to clean the container, much more effort will be required when compared with changing the filter in the usual way. A vacuum cleaner with a container often has two levels of filtration:
• Dirty air, together with dust, is swirled, thanks to a special design, thus creating a cyclic flow. Garbage with the help of centrifugal force is pressed in such a vacuum cleaner against the walls of the pipe, from which they lose speed and remain in the garbage container. Then the air itself passes through a motor and filters designed specifically for cleaning, and is sent back to the room, 97% pure.
• air with dust is sent to the container itself, where it loses speed much faster and remains in it. In this case, heavier garbage, often a percentage of up to 97% remains at the bottom of the container. And fine dust particles remain in the swirl, which enters the engine filter, and then into a special filter for fine cleaning.
Filters for fine cleaning, can be called final cleaning.
In many modern models, portable vacuum cleaners, manufacturers have provided a HEPA filter, which is a very important fine filter, which every vacuum cleaner with a container should be equipped with. Such a filter is capable of many things, namely, to retain small particles up to 0.3 microns, and the percentage of retained particles cannot but please and is slightly more than 99%. In Europe, such filters are often referred to as S class filters. Also, special antibacterial filters have the ability to kill many varieties of bacteria. But those very small particles that manage to slip through all the filters and obstacles in their path cannot please, it is for complete safety and maximum cleaning that there is another filter, hygienic. The fibers of this filter are charged with special electrostatic agents that attract even the smallest dust particles. For people suffering from allergies, and even more so asthma, it is necessary to take a vacuum cleaner with a container and an additional HEPA filter, preferably at least 12.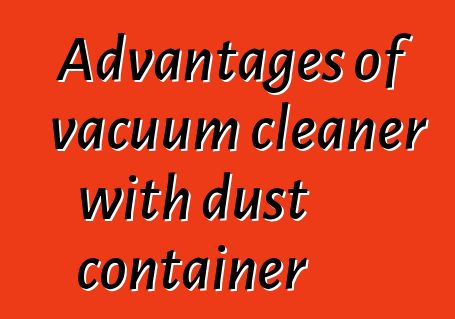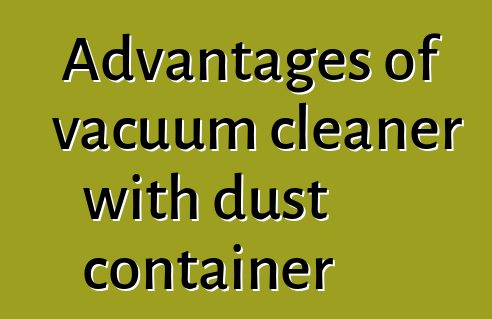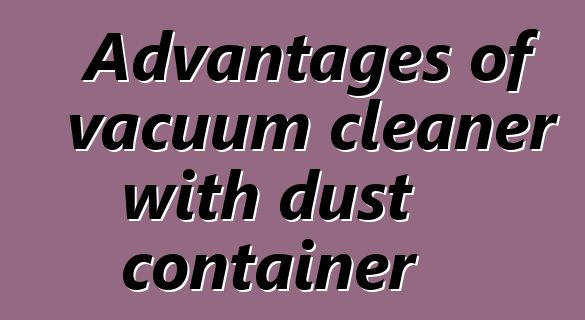 Home | Articles

December 4, 2023 17:29:04 +0200 GMT
0.007 sec.