Universal tests of vacuum cleaners for various purposes
Today vacuum cleaner has become an integral part of cleaning the premises. Therefore, a large number of different tests of popular manufacturers have been produced. Vacuum cleaner tests revealed the advantages and disadvantages, strengths and weaknesses of each.
LG Kompressor is one of the innovative models. Its advantage is the large capacity of the dust flask. This was achieved with a dust pressing system.
Bosch Ergomax Professional. Quality German vacuum cleaner with a nice design.
Karcher VC6300 is also a rather high-quality device from German manufacturers with a bright yellow color, which is distinguished by its quiet operation.
Samsung Stealth SC9560 is a stylish and beautiful vacuum cleaner that has won a large number of consumers with its appearance. The silence of the work is performed at a high level and it is the quietest.
And finally, the main model was the Dyson DC 08 Animalpro. This company 15 years ago made a big revolution in cleaning technology. This is a rather expensive device and prices remain unchanged. It is made at a fairly high and high quality level, but the disadvantage is the noise level, which the designers cannot reduce.
When choosing a vacuum cleaner, you should pay attention to power and many buyers consider the more powerful the better. Power is indicated on the case and is read in watts. It can be said that the higher the power, the faster and easier it will be to vacuum.
Based on the results of all studies, conclusions can be drawn. that it is not worth attaching great importance to power. The dust absorption quality will not change. Each model that was used in the tests has good power and does not cause any complaints.
Quite a bit more attention should be paid to the filtration system. A fair number of old vacuum cleaners have used a bag to collect debris and dust, however, fine particles get back into the room. In modern models, HEPA filters of the H12 or H13 generations have begun to be used; these filter developments can reduce dust ingress by 99.95%. This is a pretty good indicator and quite important.
Filtration is performed at a qualitative level and allows you to save the power of the device itself.
Tests of vacuum cleaners have shown the necessary qualities of each. Quite powerful and modern devices with good filtration.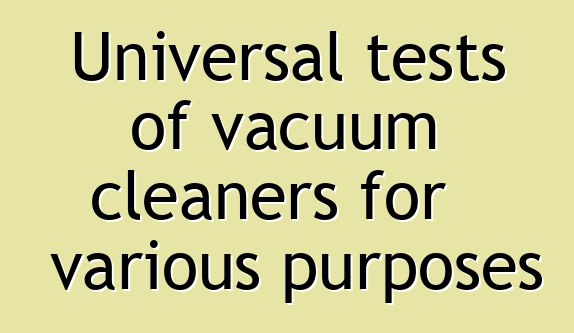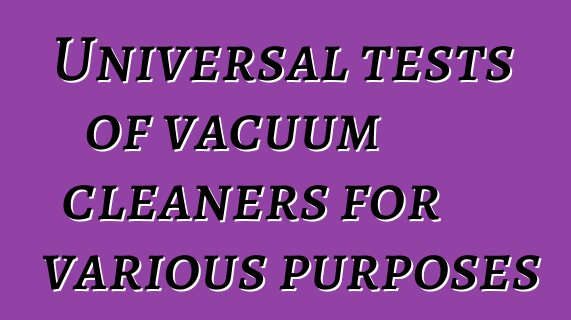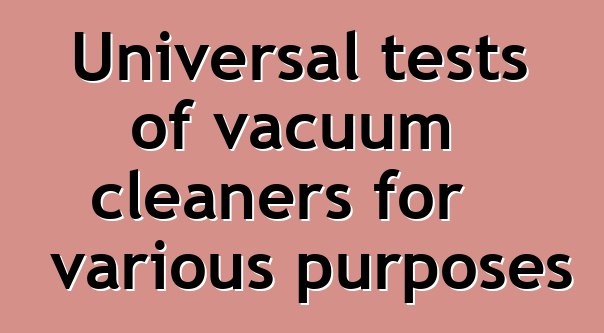 Home | Articles

September 26, 2023 04:30:09 +0300 GMT
0.007 sec.