The best washing vacuum cleaner among its peers
Such vacuum cleaners can carry out not only dry cleaning, but also wet and spray moisture around the room. With the help of such vacuum cleaners, you can clean not only the floor, but also windows, curtains, and even eliminate blockages in the bathroom. Collecting spilled liquid is also not difficult. The cleaning solution in such vacuum cleaners comes out under pressure, which will easily enter the very base of the pile on the carpet. A special detergent composition will cope with any pollution. Dirty water is sucked out with the help of rarefied air, and the pile itself is stretched, which gives the carpet its former beauty. Even the best washing vacuum cleaner has both its pros and cons:
- such vacuum cleaners are much heavier than conventional ones;
- they often lack the function of winding the lace;
- moving with such vacuum cleaners is much more difficult;
- suction power usually does not exceed 300W;
Vacuum cleaners with the typhoon system work in such a way that the dust, using the created air flow, remains in a special plastic dust collector. Such vacuum cleaners hold up to 96% of dust. They are often equipped with carbon and other filters.
As a rule, such modern and high-quality vacuum cleaners are bought by people who move to a new home. Happy owners of apartments in new buildings are trying to equip their housing in the highest class. Including, a significant role in comfortable living conditions is played by multifunctional and powerful household appliances.
Often, ease of use is greatly affected by the length of the cord. Standard length is about 6m. Also, you should pay attention to how compact the vacuum cleaner is, because much more time it is in the folded form. Design and color are already the last selection criteria.
The best washing vacuum cleaner is equipped with water filters.
Such washing vacuum cleaners use four stages of surface cleaning:
1. Four streams directed towards each other form a water curtain. Which with the help of water, keep dust.
2. Second filter. Holds remaining dust by mixing air and water.
3. The dust that is already wetted in the first and second stages is retained, but not the one that has already settled, but continues to rotate in the air currents. (It is this filter that needs to be washed sometimes)
4. HEPA cleaning, anti-allergic, cleans from microparticles and various bacteria. This filter also needs to be washed.
Vacuum cleaners with an aquafilter are also used to collect water and clean pipes.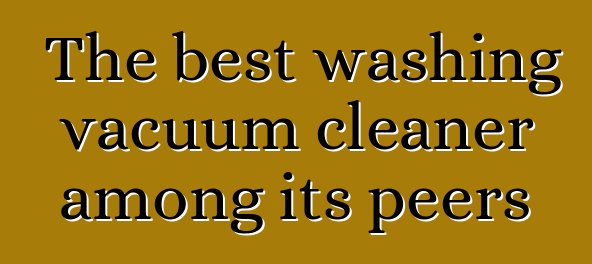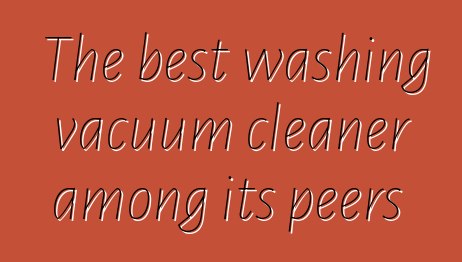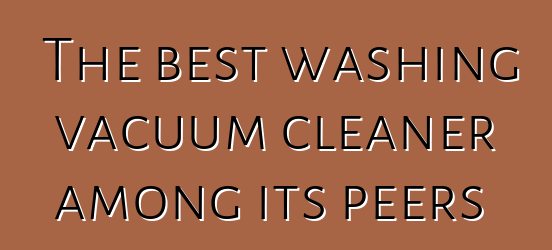 Home | Articles

October 2, 2023 03:54:30 +0300 GMT
0.007 sec.