Snaige
Snaige ƒe ŋkɔ nye dɔwɔƒe si metsi kura o. Le gɔmeɖeɖe me la, ŋkɔ sia gɔmee nye "snowflake". Le Russia la, wode asitsadzesi sia agbalẽ me le ƒe 1992 me. Gake vaseɖe ɣemaɣi la, dɔwɔƒea hã nɔ fridziwo wɔwɔ me. Gake ɣemaɣi la, womewɔa dɔ boo o. Fifia la, Baltik-dɔwɔƒe sia wɔa fridzi siwo ƒe nyonyome sɔ na Europatɔwo. Esi ƒe blaene ƒe nuteƒekpɔkpɔ, kpakple hoʋlilawo ƒe anyimanɔmanɔ le nuto sia me ta la, adzɔnuwɔƒea va xɔ ŋkɔ ŋutɔ. Egbea la, Snaige le aƒeme fridziwo, nufamɔ̃wo, kpakple woƒe akpa vovovowo wɔwɔ me. Le ƒe 2000 me la, wowɔ dɔwɔnuwo katã yeyee le dɔwɔƒea. Wotsɔ fli etɔ̃ siwo ƒoa wo ɖokui ɖe fridziwo wɔwɔ me kpee. Tsɔ kpe ɖe aƒeme fridziwo wɔwɔ ŋu la, Snaige dɔwɔƒea le nukpɔkpɔ siwo le fridzi me, fridzi ƒe ʋuƒo, wein fridziwo wɔwɔ me. Wotrɔ asi le fridzi mawo tɔgbe ŋu na amedzrodzeƒewo kple fiasewo. Dɔwɔƒea kpɔa egbɔ be adzɔnu siawo ƒe didi li ke eye wòle dzidzim ɖe edzi ɣesiaɣi. Ƒe sia ƒe la, dɔwɔƒea dzia eƒe nusiwo wòwɔna ɖe edzi.
Mɔ̃ɖaŋununya yeyewo zazã le wo wɔwɔ me kpɔa egbɔ be wodi nuawo katã ɣesiaɣi. Dzidzenu mawo ke ku ɖe nusiwo wozã le dɔa me hã ŋu. Eyata dɔwɔƒea kple kakaɖedzi tsɔa fridzi siwo sɔ ɖe ɣeyiɣia nu, siwo wɔa dɔ nyuie wu, eye womegblẽa nu le nutome ŋu o la naa nuƒlelawo ɣesiaɣi. Wodzraa snaige-nuɖuɖuwo le Europa-dukɔ akpa gãtɔ me. Tsɔ kpe ɖe mɔ̃ɖaŋununya yeyetɔ kekeake ŋu la, dɔwɔla siwo dze wu le dɔwɔƒea. Ame akpe eve wɔa dɔ le dɔwɔƒea. Ƒe sia ƒe la, dɔwɔƒea zãa ga gbogbo aɖe tsɔ naa eƒe dɔwɔlawo ƒe aɖaŋuwo nyona ɖe edzi. Dɔwɔƒea ƒe dɔwɔlawo léa ŋku ɖe xexeame katã ƒe nɔnɔmewo katã ŋu ɣesiaɣi. Wowɔa ŋgɔyiyi deŋgɔtɔwo katã ŋudɔ le Snaige.
Fridzi ƒe fli vovovowo le dɔwɔƒea si. Ate ŋu anye klass si woɖo ɖi, Extra, Premium alo Elegant. Nyitsɔ laa la, fridzi siwo wotu ɖe nuɖanuwo me va le amewo lɔ̃m wu. Fridge siwo woɖena fiana kple mini-barwo le agbɔsɔsɔ si wobia tso wo si la ke me.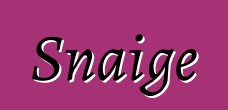 Home | Articles

September 29, 2023 23:16:44 +0300 GMT
0.007 sec.