Side-by-side refrigerator manufacturers
Each company considers the creation of an ideal model of a side-by-side refrigerator to be the limit of its perfection. Most of the products that are presented on the shelves in stores belong to European manufacturers. For the refrigerator, there is also the concept of tuning. This case involves the transfer of a side-by-side refrigerator to a European factory. The same is engaged in the final finishing of this model. All hinged elements, decorating details, as well as de hinged panels are changed to those that are considered more successful for this model. All the technical insides of the refrigerator remain the same as those created by the manufacturer. Design fantasy while working on tuning has no boundaries. When working, the most interesting and expensive materials are used. At the moment it is possible to order any model. The most popular brands that are famous in Europe are German, Swedish and Italian. These are, for example, WHIRLPOOL, ELECTROLUX, BOSCH, LIEBHERR, as well as some other manufacturers. Each company has side-by-side refrigerators, which can not only be free-standing, but also built-in.
The cost estimates of such refrigerators are among the highest. The most relatively inexpensive side-by-side refrigerator from Bosch will cost the buyer $2,700. As for refrigerators with tuning, you will have to pay even more for this pleasure. If a refrigerator with the name of a well-known brand is subjected to tuning, then this model will also be incredibly expensive.
American brands of side-by-side refrigerators have the names GENERAL ELECTRIC, AMANA, VIKING and some other manufacturers. Such refrigerators can have reasonable prices that any family can afford. But there are also such instances, the cost of which reaches $ 15,000. All American manufacturers are very thorough in their approach to quality during production. That is why the fittings, as well as all coatings are very strong and durable. The door can withstand a load of sixty kilograms.
Among Korean brands, DAEWOO, LG, and Samsung are distinguished. They meet the needs of a standard middle class family. There are quite a few options provided. For example, almost every model of the Korean brand has the following functionality:
-temperature is adjusted electronically
- the control panel is made in the form of a liquid crystal display
- the dispenser which provides cooling of water, and also preparation of ice is provided.
- there is a mini-bar.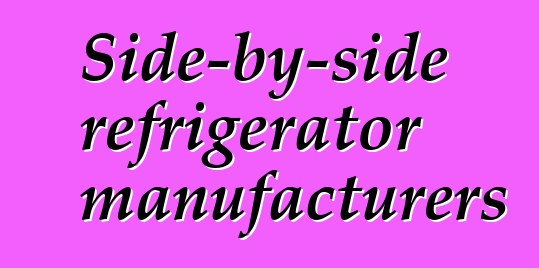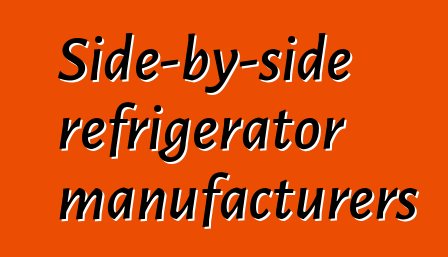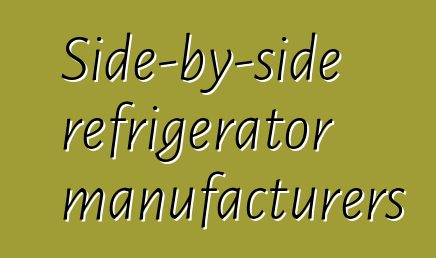 Home | Articles

May 29, 2023 16:10:15 +0300 GMT
0.006 sec.